If you haven't familiarized yourself with him yet, there's no better time to do so than now. As a global leader of economic excellence, business tycoon, Kingsley Kobayashi's recipe for success has been sprinkled with only the best ingredients, that leaves anyone who knows him in awe of his passion and fortitude. As a jet-setting leader who speaks seven languages, Kobayashi is the co-founder of the Fintech Global Consultant Group, (FGC Group), which helps clients navigate through the world of Blockchain and Fintech. His result-driven blueprint for success, is something that those who are serious about growing their wealth on a global scale, should pay close attention to. 
A philanthropist by nature, giving back is something Kobayashi was destined to do. His favorite quote is, "I do not give because I have too much, I give, because I know how it feels not to have anything." Born in Benin City, Nigeria, Kobayashi created Harry Kings International Ltd back in 1993. Life led him to Japan, where he currently resides and operates numerous businesses that have been created through the foundation he built with HKI. Those businesses range in areas of hospitality, natural medicine and investment consulting. At a recent red-carpet event in Los Angeles, called, Japan Cuts Hollywood, I had an insightful conversation with Kobayashi and his business partner, Tony Evans. In asking Evans about how his partnership with Kobayashi came about, he explained, "There is a saying in finance that a fisherman always sees another fisherman. When you see someone with the same work ethic as you and who can match your personality and skill set, then it's a very good partnership to move forward with."
Respected for his professionalism and innovation, Kobayashi's business savvy doesn't stop there. As the business mogul he is, he has also single-handedly answered the call for delivering upscale entertainment establishments in Tokyo. Golden Ball Cafe and Tokyo Sports Bar are Tokyo's most popular sports bars, with a long and respected history. Adding to the list of booming businesses, Kobayashi also has TK Lounge, which is an intimate karaoke spot that's perfect for private parties and dates. Most recently Kobayashi opened Las Tokyo Bar, which is a chic establishment with an 80s'music vibe. It is perfectly located in close proximity to the bustling and busy Midtown area of Tokyo.
Business and pleasure make an ideal blend with the many companies under the HKI brand. Kobayashi is a world traveler and understands the demands that businessmen and women go through in order to find balance while traveling. With this knowledge in mind, he created a Concierge and Private Tours section of HKI, which caters to clients who come to Tokyo from all over the world, whether it be for business or a leisurely vacation. Many visitors wish to maximize their time, bypass any issues due to the language barrier and enjoy their trip on all levels. The Concierge and Private Tours section of HKI, help clients enjoy their stay by personalizing their experiences.
There is no doubt that Kobayashi has a big heart and a very clear vision of how he intends to change the world, one person at a time. He and his wife, Blanka, who helps run all businesses under HKI, both support various noteworthy charities—their favorite being, Modupe Cole School and Orphanage in Nigeria, which cares for children with combined disabilities.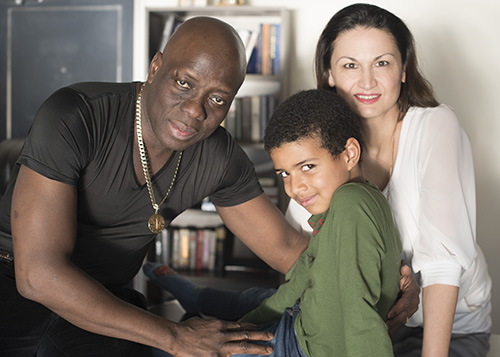 With all that Kobayashi is involved with, he is very grounded and is no stranger to knowing the benefits of taking care of the mind and body. HBK Naturalist is a company focused on natural medicine and methods that are designed to relieve various ailments. The star product is the Kobayashi Bitters, which focuses on aiding the digestive track among other systems in the body. Kobayashi Bitters launched in the spring of 2019 and quickly gained popularity in Africa, Japan and Europe. With mental clarity and health being important to Kobayashi, his Stone Water Healing Studio meets the needs of individuals seeking guidance with their spirituality, by helping them to connect with their higher selves. 
I had the chance to sit down with Kobayashi at the Japan Cuts Hollywood weekend, where both he and his partner served as sponsors and guest speakers at this incredible event. Kobayashi shared some valuable insight on what he does and what motivates him to strive for excellence in all of his business pursuits. Read more from business mogul, Kingsley Kobayashi below.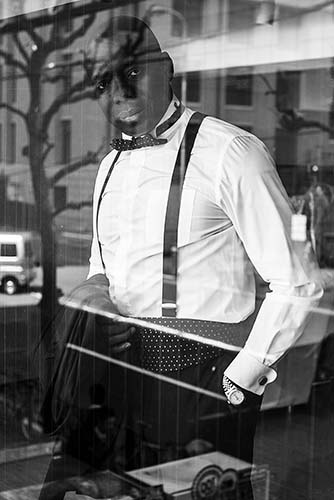 What brought you to Hollywood this weekend?
When Daniel Smith asked us if we would like to be involved with Japan Cuts Hollywood, I saw an opportunity to help and promote the Japanese culture. Japan is one of the countries that have grown technologically and economically with Africa in their culture. Being from Benin City, an empire full of culture and tradition, so I really appreciate what they're doing. 
You obviously have a strong blueprint for success. What does your belief system consist of?
I am a serial entrepreneur. I believe a lot in charity. I believe a lot in giving back, not because I have to, but because I know what it means to not have. I grew up with almost nothing, but I was a teacher, a lecturer and when I came to Japan, I only had two dollars, but I've improved on that. By the grace of God, we're happy right now! 
What is one of the most rewarding things that you have experienced doing what you do, aside from the wealth, the business productivity and being your own boss?
Being able to invest in people who have nothing to give to anybody. For example, I'm involved with different charities all over the world. The people that some of these charities benefit, need nothing to be happy. We are all interested in big cars, nice clothes and things like that, but all they want are the simple amenities of life, which, they don't even have where they live sometimes. I took my wife and son there and they too, realize that these people don't need anything special, but I am happy to provide them with joy, my business partner is happy to provide them with that. That makes me very happy.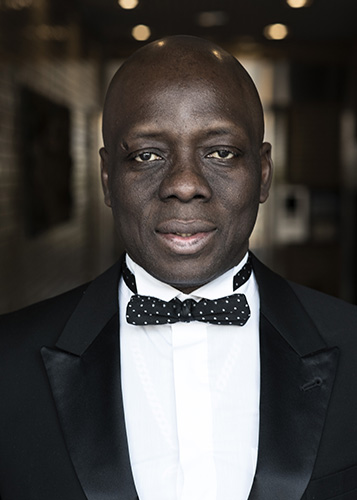 You are fortunate to be able to speak seven languages, how important is it for you to teach your son about the importance of language learning? 
My son is very special because we got to teach him language programs while he was in utero. He was being taught very early. My wife has also been working with him. He speaks Japanese, English and Czech. He is also learning Chinese and French on his own and I am very proud of him.
You are a world traveler and have been to so many places, what are some of your favorites?
I have been everywhere, but I love Nigeria, where I come from. I love the culture the tradition. I also love Vegas, but most of all I love Japan. Japan gives me the ability to be able to travel around, invest in different projects in different countries. I really like the Czech Republic too.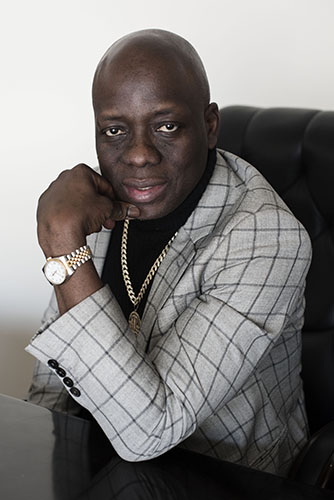 What is next for you in your business endeavors?
My aim is to open a school in Nigeria. I am already working on that, so, I want to be able to open that soon. It will be a school that prepares kids and helps them to advance to the university level. I have a site ready; we are just working on funds. It's important for me to give back and provide those in need with the resources needed to be successful in life. It's important for them to get the kind of education they don't currently have access to.
To learn more about Kingsley Kobayashi, visit his website here.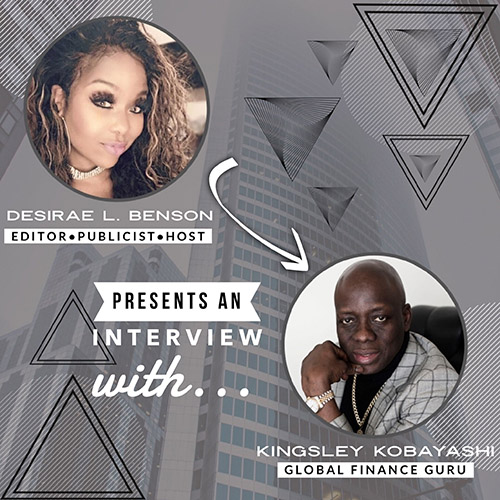 Desirae L. Benson is a writer, content editor, publicist and entertainment media host, residing on the west coast. She hosts her own show featuring four different segments with celebrities, musicians, and people of prominence. To find out more, visit her page on Facebook and IG by using @DesiraeBBB or the hashtags:  #DesiraeBBB • #MovedByTheMusic •#AdayInTheLifeOfDesirae• For media inquiries, Email:DesiraeBBB@gmail.com 
All images by Sarka Rao