Melissa C. Potter first began her career as an executive working with artists such as 50 Cent and The Root but as her career progressed, she found a passion and desire to increase awareness for social injustices. She then merged her love for the entertainment business and social change and began her mission to engage communities across the nation! We sat down with Melissa for an exclusive interview to discuss her role, bringing awareness to social injustices across the nation, and much more!
What is the overall mission of Odyssey Impact & Transform Films?
Odyssey Impact, we believe in the power of stories to impact social justice change makers. We use multi-media content but it's primarily documentary films to amplify and uplift these stories and raise audience awareness on the issue. Some of our films are films that touch on women sexual assault and violence, like The Rape of Recy Taylor or Milwaukee 53206, which looks at the zip code with the highest number of incarcerated black men in the country. We also have a film that's a learning tool called Healing the Healer. That's a resource for faith leaders navigating the challenges of leadership through community tragedy and trauma. It really came out of our work looking at the horrific Sandy Hook Elementary School.
Why did you make the career shift from established music executive to advocating for social injustices?
That's an interesting question. Back in the early '00s, there wasn't a name for what I knew I was passionate about doing. Today we call it Social Impact Entertainment. Back then, I just had a sense that I was working in hip-hop and a lot of my clients at the time, the communities that the come from, and the issues they were facing had a lot to do with criminal justice. There were unfair practices that were related to it. I worked with 50 Cent, Busta Rhymes, The Roots, they all had great social change driven lyrics to their sound. I wanted to find a way to kind of merge both worlds to connect listeners to organizations and causes that could create change. That could be just conversation, through petitions, Twitter chats, etc. As we see with Cyntoia Brown, who recently received clemency from the state of Tennessee, using the voices of artists and entertainers online can really create the conversation to unfair practices. With my work at Odyssey and Transforms, it's using the powers of first-person narrative, storytelling, and documentaries to expose people to issues that they probably don't come in contact with in their day to day.
Can you offer our readers your best advice about when to make a career change and how to succeed?
I would really say start by identifying your passion. See what you're naturally gravitating toward. What Instagram pages are you following? What do you pin on Pinterest? What kind of podcasts and YouTube videos are you watching? Those are the things that are naturally bubbling that you may like to explore. Is there a hobby you have that you're making from or potentially can make money from? When you wake up in the morning, what's on your mind? One of the first things I would do after you kind of asses where you stand with those standpoints is reach out to people within those networks. Ask for informational interviews. These days a lot of people get so tired of being asked for their brain to be picked. We're all just busy and hustling, trying to stay afloat. Offer to do something in exchange for someone. If you have an educator that you're interested in, ask if there's anything in their passion that you can help their week get set off to a great start. While you're doing that, maybe suggest having a conversation about what you would like to do as it relates to education. You can always offer to pay someone for their time. Set aside a small budget. A lot of entrepreneurs and consultations do "pick my brain" sessions on their websites, where paying for an hour conversation will set you off on the right path. It's called a hustle for a reason. You can volunteer or work part-time, it can all lead you to a full-time opportunity.
What are you currently working on or what can we expect to see from you in the future?
Right now, I'm super excited to be working with a filmmaker named Rudy Valdez on his social impact campaign on the documentary called, The Sentence. It looks at the story of Rudy's sister Cindy Shank who is a mother of three that received a 15-year mandatory sentence for conspiracy charges related to her deceased ex-boyfriend's crime. We're bringing attention and awareness to the children to incarcerated parents, leading up to this Mother's Day. As a community, we want to strengthen the paternal bond despite the worst circumstances. We're working with a lot of organizations on the ground to help sponsor money that people can use for collect calls to their parents, bus rides so they don't have to worry about transportation to visit mom or dad in prison. We're trying to find ways to work them and partner with organizations that have digital focus where digital exchanges and artwork can happen online so that parent and children feel connected in their day to day lives. We're passionate about it and it will be a common theme that Odyssey Impact & Transform Films has for the year.
For more on Odyssey Impact & Transform Films, click here!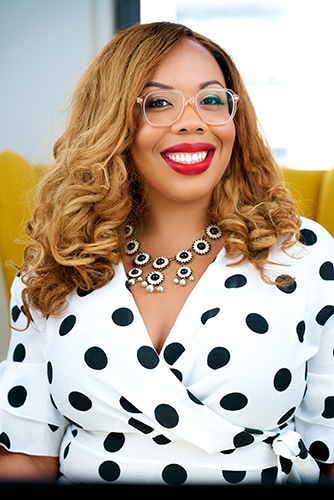 For more on Melissa C. Potter, follow her on Facebook, Instagram, & Twitter.
All images by Amy Anaiz