Grind Pretty, the online platform designed for female entrepreneurs in the beauty and lifestyle space today announced its second partnership with reality star and Afro-Lantina music artist, Amara La Negra. This campaign celebrates the special women in our lives, inclusive of a specially curated Mother's day box, a photo challenge, and a weekly live show with special guests including Yandy Smith-Harris and more!
"I'm really excited to partner again with Amara  and do something special for mother's day during this trying time! " said Mimi J, CEO of Grind Pretty. "We wanted to continue our mission of encouraging female entrepreneurship by pushing female-owned businesses forward while also honoring mothers (whether biological or not) who have helped make a difference in our lives."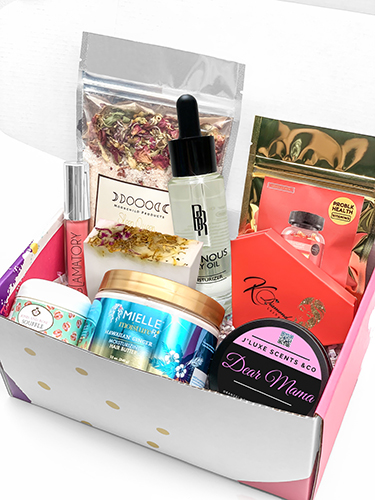 The Amara special edition box has a retail value of over $125.00 and is priced at $49.99 including:
Brands in this box:
Mielle Organics Hawaiian Ginger Moisturizing Butter
Black Radiance Luminous Dry Oil
Problk Health Vitamins Queen Essentials Sample Pack
K Diamond Lashes
The Glamatory Lip Potion
Moon Child Sleep Queen Bath Salt OR Amara-nth Soap Bar
Jones & Rose Body Souffle
J'Luxe Scents & Co Dear Mama Candle + Playlist
One time purchase: $50 (a value of over $125.00)
Grind Pretty's subscription box provides helpful tips and advice from beauty and lifestyle industry entrepreneurs, products sold by female-owned businesses, as well as its industry magazine that profiles the women whose products are included in the box.
The quarterly Grind Pretty Subscription Box can also be purchased at $89.96 for a yearly subscription. To learn more about Grind Pretty and its quarterly subscription box, click here.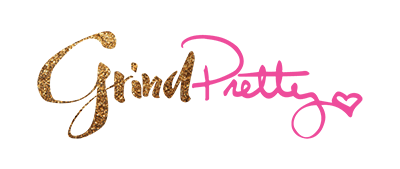 About Grind Pretty
Grind Pretty was founded by Mimi J, an accomplished makeup artist, entrepreneur, and owner of The Glamatory, a Smyrna, Georgia beauty boutique. Designed with the goal of helping other female entrepreneurs realize their dreams of building their own businesses and leading their most authentic lives, the online platform seeks to connect business experts and aspiring entrepreneurs with one another. Grind Pretty provides a wealth of helpful resources, including blogs, instructional videos, exclusive business-building tips, beauty advice, and more. To learn more about Grind Pretty, click here.
Photos By: Grind Pretty