I think we have all heard that silk is one of the best things to add to your lifestyle. Why? Well, silk is said to do everything you can think of when it comes to beauty sleep. One brand in particular, Celestial Silk is on a mission to help everyone look great, feel good, and sleep even better! The brand offers quality eco-friendly silk products at an affordable price! They offer products that include pillowcases, eye masks, scrunchies, and much more! Life gets busy but when it comes to taking care of yourself, that should always be a priority – and it starts with good sleep!
Lucky for me, I was able to get my hands on two products from Celestial Silk. Here are my honest thoughts below!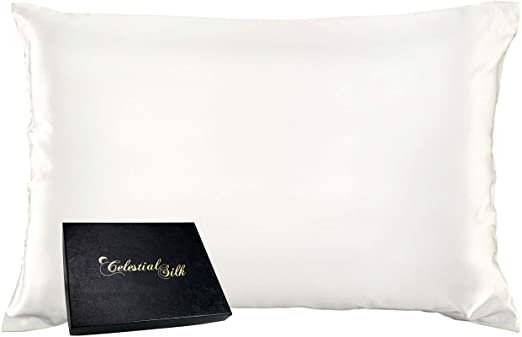 Silk Pillow Case – Diamond Edition, $37.99
With over 11 different colors to choose from, these silk pillowcases from Celestial are just too luxurious not to love. They offer this silk pillowcases in the queen size, the standard size, and the king. They are so silky and has a beautiful sheen to them. My hair and skin have seen such great improvement in regards to health. It is made with 100% pure mulberry silk and helps retain moisture on the skin and hair. You're truly getting your beauty rest with this pillow case.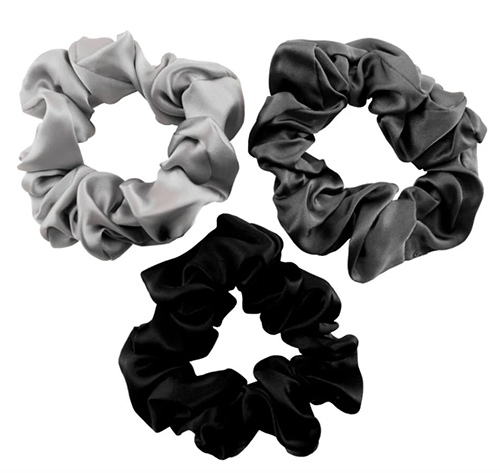 Silk Hair Ties – Silver Charcoal and Black, $17.99
These mulberry silk scrunchies have been a lifesaver for me! I've noticed that since I have been using them, my hair has become more manageable – which means less frizz and best of all less breakage. These are so comfy to wear and I love how elegant it looks. I always get so many compliments when I have my hair pulled back with one of these stylish scrunchies.
For more on Celestial, click here.
Have you tried products from Celestial? Let us know in the comments what product you love from the brand.
All images obtained from Celestial Silk