If you caught my SHEEN Review on The Jojoba Company back in May, then you know how completely obsessed I am with the brand. Jojoba oil has truly been my saving grace these past couple of months. On the hair, my nails, and even my skin. I have seen an enormous change all these aspects in regards to beauty and I know for a fact that it will be beneficial to you as well. Today, I'm going back to what I know best and it's to The Jojoba Company. Here are two products that I have been loving recently!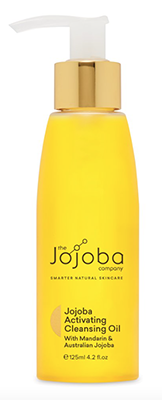 Jojoba Activating Cleansing Oil, $39.95
I'm new to cleansing my face with oil but I have absolutely been loving it lately. It is so gentle on the face and eyes and it seriously melts away all the makeup and dirt. My skin always feels so clean and nourished after using this. I love that you can apply it on dry skin as a makeup remover or even a pre-cleanser to remove makeup. When it is mixed with water, it becomes milky and easily rinses away all the ickiness on the face. Hello hydration and luminous skin!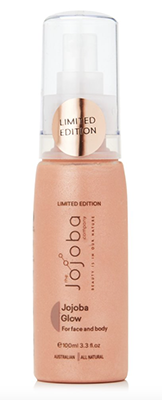 Jojoba Glow, $39.95
This limited-edition product is one you need on your radar! You'll want to act fast because this product is perfection. There is jasmine and tangerine infused in the product itself and it adds an instant sun-kissed glow to the skin. I also love that it easily sinks into the skin, is lightweight, and not sticky at all!
All images obtained from the official The Jojoba Company website