There is no better place for music and instrument lovers, other than an exciting NAMM convention. The National Association for Music Merchants is an annual smorgasbord of music production products, instruments, celebrity performances, seminars, concerts, demonstrations and more. 
Held in Anaheim, California each January, NAMM brings out people by the thousands across four days of fabulous fun and networking opportunities galore. Leading companies from all over the world with state-of-the-art electronic equipment and instruments, brought out all their latest and greatest gadgets for people to look at and sample. There were over 7,000 brands, all there to make the NAMM experience incredible for all of the attendees.
The Anaheim Convention Center, where the show takes place, was buzzing with over 115,000 people enjoying the camaraderie by learning and growing together. While I was there, I had the chance to meet some wonderful entertainers and have some great conversations. The awesome and legendary, Quincy Jones was there, the comedian, Sinbad, and the King of Funk, Bootsy Collins—so many great people were there to make the whole range of my experience memorable. I also enjoyed the incredible NAMM stage performances from Avery Sunshine and The Tower of Power.
All in all, it was a great learning experience and opportunity to collaborate, network and share creative ideas with other industry professionals. Music is something most of us can relate to. Being part of NAMM further confirms to me that, we are all moved by the music in so many beautiful ways.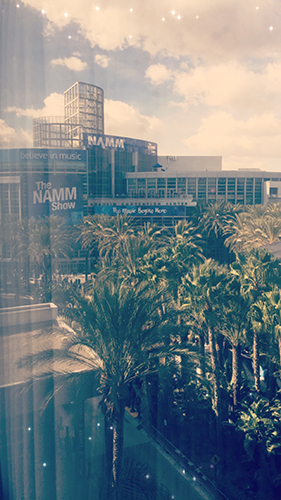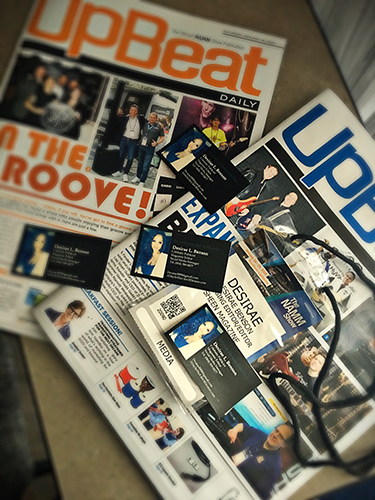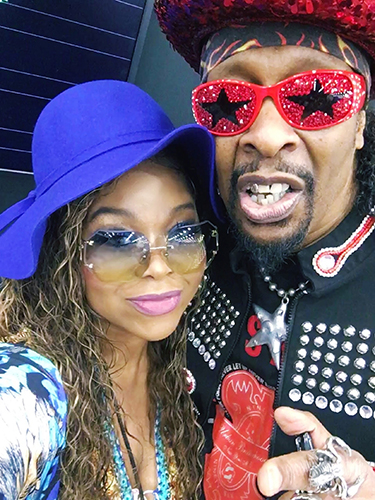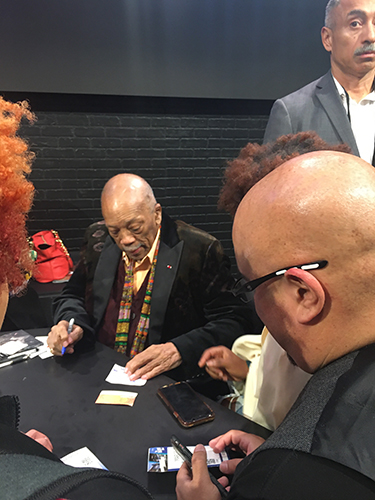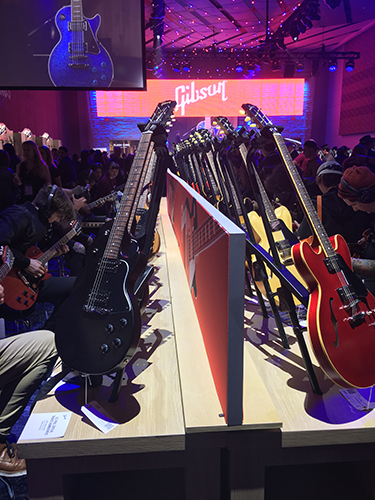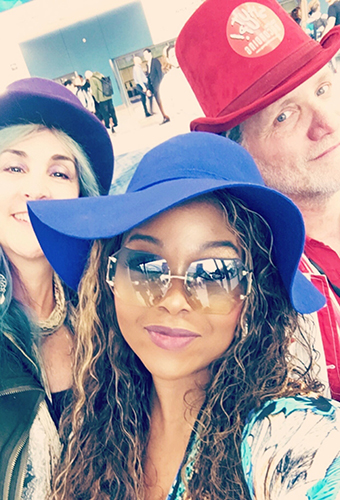 For more information on NAMM and how it impacts the world of music, click here!
Desirae L. Benson is a writer, content editor, publicist and entertainment media host, residing on the west coast. She hosts her own show featuring four different segments with celebrities, musicians, and people of prominence. To find out more, visit her page on Facebook and IG by using @DesiraeBBB or the hashtags:  #DesiraeBBB • #MovedByTheMusic •#AdayInTheLifeOfDesirae• For media inquiries, Email:DesiraeBBB@gmail.com 
Featured Image by Getty images for NAMM