Javon Johnson is truly an inspiration in every sense of the word. As a consummate professional, not only does he exude black excellence through his incredible talent and achievements, but he also embodies great humanitarian attributes that make the world a better place. His dedication to using his platform for good, and the overall empowerment of marginalized communities is truly remarkable and serves as a shining example for us all to follow. Javon is a true role model that emulates the dedication, passion and drive needed to succeed in the entertainment industry.
Being a native of Anderson, S.C., Johnson did not grow up with aspirations of working in Hollywood. As a young black child in the South, Johnson explained that neither his friends nor his family members spoke of such things. He went on to say, "None of us talked about being poets, or actors, or writers. It was not a part of the vernacular. It wasn't part of the dream. When we look at people like Chadwick Boseman who also came out of Anderson, or look at people like me, we didn't get the dream from being here, we got it from going off to school and going to other places."
Wearing many hats, Johnson is also the founding Artistic Director of Bear Fruit Conservatory and founding ensemble member of Congo Square Theatre Company in Chicago. He is a member of SAG-AFTRA and AEA, an MFA graduate of the University of Pittsburgh, BA recipient from S.C. State University and has served as NEA and TCG panelist. Johnson has appeared in several award winning and best-selling movies including Tyler Perry's Daddy's Little Girls and Barbershop 2, Black in Business. He has also acted in episodes for many hit TV shows, including Fox's hit series, Prison Break.
In this interview, Johnson discusses his role as Richard Hallsen on Tyler Perry's, The Oval, and how being a butler takes on many different definitions. We also delve into the reasons why he wanted to teach the arts to others, help people hone their skills, and why he continually reinforces the importance of following through on your dreams. Johnson also spoke on his friendship with the late Chadwick Boseman and all the great things he shared with him.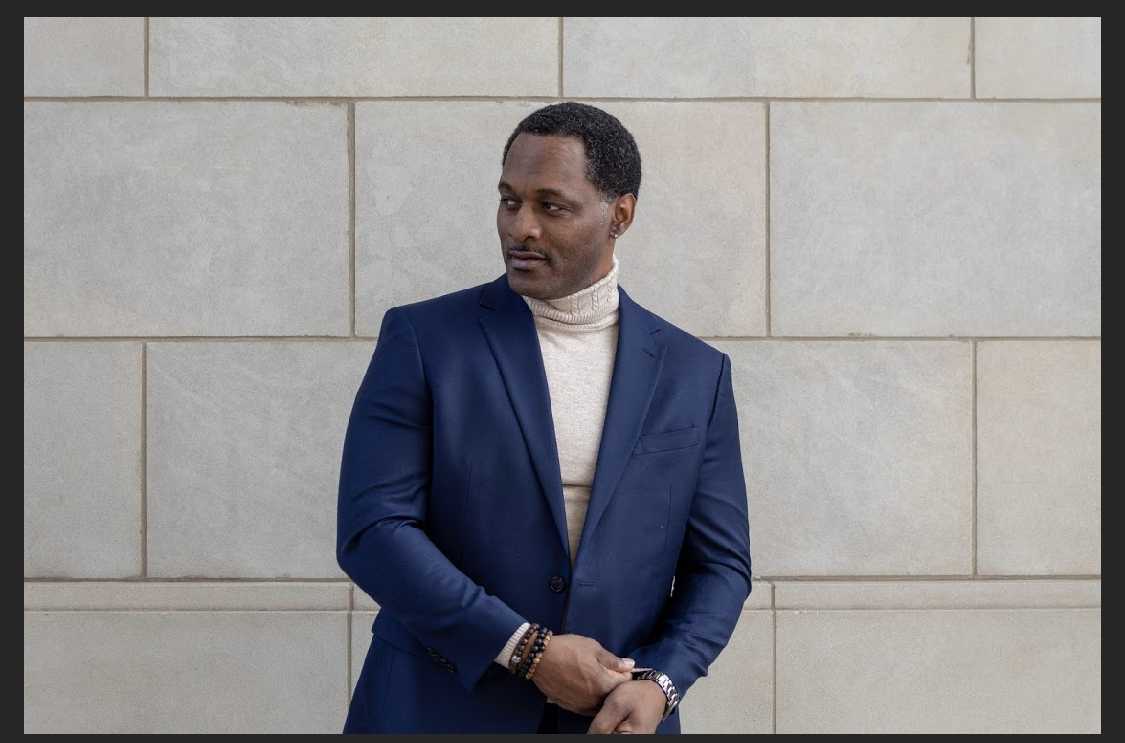 First and foremost, you are on the amazing series The Oval portraying the character of Richard Hallsen, the White House butler. Can you go over the process involved with you being cast for this role?
It was a traditional process for the most part. I got the audition. Honestly, when I got it, it said a butler, so, I wasn't really enthused about it because, when you think about a butler, you think about standing around serving people. That's pretty much about it, you know. I don't think we had a butler since the show Benson, you know, back in the day. So, I didn't think much about it, but I went in for the audition because I just really wanted to get in the room with Rhavynn Drummer who is an Atlanta casting director and has casted talent for a lot of studios. God had other plans and I ended up booking the role. That audition was on a Friday evening and then Saturday morning, my phone rings and I checked the phone, and there was an Atlanta number on it. I didn't recognize the number, so I didn't answer it. And I thought, uh, well, it may be important, so let me check the message. I checked the message and it said, 'Tyler Perry here trying to reach you.' And that woke me up because Tyler has never called my cell phone. And so, I thought, you know, I'm half asleep because I'm not a morning person. I'm thinking, somebody's probably joking or whatever. So, I said, let me call and see who is playing these games. I called the number back and the person on the other end said, "Hey, this is Tyler Perry." I said, wait a minute, this is the real Tyler Perry? (laugh) I had forgotten about the audition just the day before, so I didn't really know why he was calling when he called, but he started to talk about The Oval and about the character Richard Hallsen. He begins to explain to me how Richard is not just a butler on the show and that he has a lot more going on. We talked about 15, 20 minutes and it was mostly me listening to him talk and it ended with 'You will hear from us soon.' That was a fantastic call to have!
I realize a lot of times, to get into character, an actor needs to pull from their own experiences and perceptions about the world. How do you personally relate to your character of Richard on The Oval?
Oh, you know I don't know what it's like to be a butler. But because I'm also an acting teacher and this goes into some of the principles of how I teach, I made it work. As the actor, we don't have all the experiences of the characters we play, so you either act like what you know, or you find your connection to it, right? So, when I say I've never been a butler, I've never been a butler. But when you look at what butlers do, they serve people. So, then I gotta look at myself and say, in what ways do I serve people? Not necessarily with a tray of tea, but there's other ways that I serve people. So, I relate to being a person of service to other people. Then I looked at the other aspects of Richard. Well, occupationally he's a butler, but on a human level, he's a father. That's really where my connection is because I'm a father, and he has a son that he's really trying to keep a tight grip on, not trying to lose him to his son's attitudes, ideas, and things like that. I also have a son I'm trying to keep from making bad choices and things like that. So, my way into Richard was just on a on a human level in terms of I know what service is and I know what being a father is. I'm a family man. So that's how I relate to Richard.
You have your hands in many things including writing and producing plays. You are debuting your play Sanctified in May. Tell us what attendees can expect from this debut and the message behind it.
Well, I'll tell you what they're not gonna expect. They're not gonna expect for it to be as funny as it is. I've seen people really bent over and falling into the aisles laughing! They can expect a lot of great music. There's a lot of talented cast members, traditional hymns, things that they're familiar with, and there's original songs that they would learn. There are several genres of music that we deal with. Part of the show is dealing with the conflicts of music in the church and how we worship. They're getting prepared for the upcoming revival. It's a small church with a new young pastor who comes in with some big ideas, but it's traditionally ran by elders. And so, the conflict is this, these new ideas versus the traditional way that the church has been operating under for decades. The young pastor realizes they've been doing it the same way for 30 some years and people fall asleep in the church. So, he's like, look, we gotta go bigger, we gotta have new ideas. So, the show thematically is about how do you not allow tradition to become a crutch to innovation or to evolving.
Let's go back a little and focus on The Oval again. Would you say that the role solidified your career in the industry and how do you feel your presence has helped other Black actors?
I don't know if it solidified my career because I think I have a long way to go. It's a lot more to do, you know, because I do a lot more other than being an actor. I just produced and directed and co-wrote a feature film and, and I am in preproduction for another feature film that we begin filming in a couple of months. But I say with anything that you do with Tyler Perry is gonna put you in a certain light. So, I think that being on The Oval and playing this role has put me in a position of somewhat of a household name in a lot of places. That's extremely valuable when you're talking about leveling up your career and the awareness who of who I am as an artist.
When it comes to the second part of your question and how I think my presence has helped Black actors, I'll just tell you what people have been telling me. Black men especially would come up to me in public and shake my hand and look me in my eyes and say, 'Man, I really appreciate your character, how you are a man of integrity and how you hold everything together.' I'm listening to them like, wow, it sounds like this is what many black men are doing in their lives. It's like they understand what it's like to try to be a leader, a provider, a leader of your household, the king of their castle. and try to be a good father all at the same time.
While growing up in Anderson, South Carolina, did you have early aspirations of becoming an actor?
Absolutely not. That's one of the reasons I came back and started a school here in the area because when I was a young black boy, nobody talked about being artists or poets, or writers, or actors. That was not a part of the vernacular, like it wasn't even part of the dream. And so, when you look at the community, you look at people like me who came out of it and are doing great things, but we didn't get it from being there, we got it from going off to school and going to other places. I look at that and I think that just means there's more talent here, there's more Javon Johnson's here, they just haven't been awakened because they're not in a community that's cultivating the idea that you can be an artist and have a career. sustain because this is not the community that's, that's harboring that. I grew up in eighties and nineties. The ideas are starting to trickle into the South now, but very slowly. This is one of the reasons why I wanted to start teaching the arts here. I need to give people a voice. Sometimes it's not even heard. Sometimes they need to write, sometimes they need to perform and sometimes need to know that it can take them far in life if they have means to cultivate and craft it and learn about the industry.
You have a connection with the incredible late Chadwick Boseman who also grew up in Anderson. What was your friendship like with him, and is there anything you'd like to share that he may have taught you or anything you learned from him?
The friendship was invaluable. You know, I tell people all the time that he has left this world, but he hasn't left me. I'm pretty sure a lot of people that he came across probably feel that way too. He's one of the most integral, deep people I have met and had an intimate relationship with him—to really get to know him. I think he made me better even though he wasn't trying to, you know what I mean? Some people just make you better just because you know them, and you can share in their space. He was one of that kind of person where you had to organically qualify to be in his space. Like everybody couldn't get close to him and, and qualification meant that you are in your fullness, you are walking in your purpose because that's the only way that you could connect with him because that's how he moved. So, it was no surprise to me that his career excelled the way it excelled. He got to the level that he got to because he designed that through his spirit. Over the years he and I did a lot of work together. A lot of people don't know that he was a writer. He had a couple of plays. I performed in his play we did at the Apollo Theater. He also performed in my play because I'm a playwright as well. He really wanted to be a director when he went to LA. It wasn't about being an actor; the acting thing just took off. But he was really going to LA because he ultimately wanted to be a director. So, one of the saddest parts for me is that people didn't really get to see him as a storyteller, they got to see him as a performer. He had other visions for himself and one of the last projects that he directed with my short film called "Heaven." That was the last piece that he directed before we lost him.
I am sure you keep a very rigorous schedule and you're in a nonstop creativity mode, but what does Javon Johnson do to unwind and give back to himself?
You know, it's hard for me because I am a 24/7 artist and I actually give back to myself in the actual work that I do. You know, it's working in a lot of ways, but it is one thing I love. What I love about being an artist is that you can give so much to other people, but it is something that's reciprocal in the actual work itself. So, by being a creative, by moving and inspiring people, that really feeds me. So, I can talk to somebody, and I could see their eyes light up and spark something in them, and they're like, 'Man I could do this, I can dream, I can do it.' Oh, that fills my spirit. I'm always in this mode. The only people that don't listen to me are my kids. (laugh) So, how are these other people thinking I got something to say, but then my kids are like, 'What are you talking about? (laugh)
To learn more about Javon Johnson and all the great things he's involved with, follow him on: Facebook Instagram Website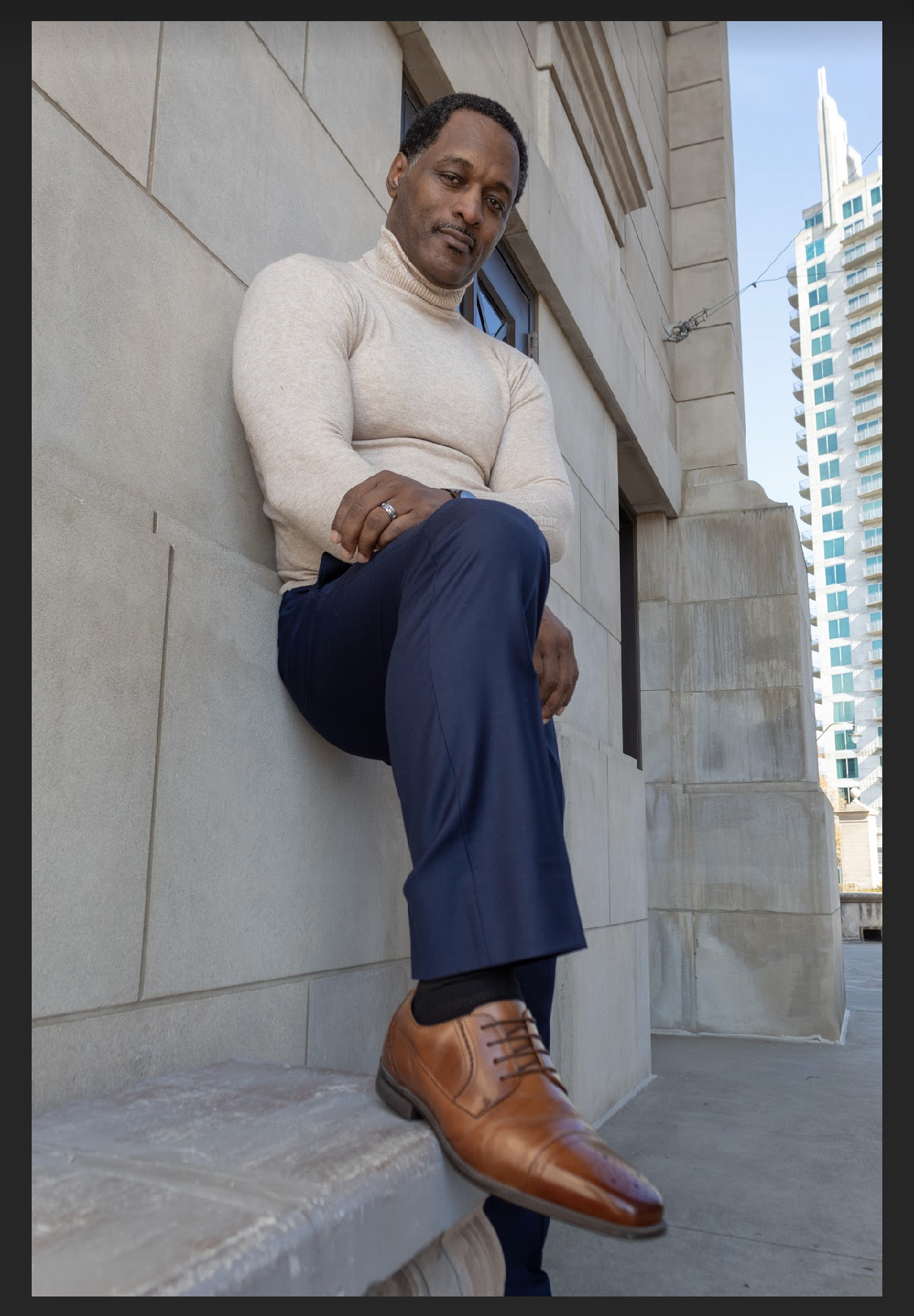 Photo Credits: Courtesy of Javon Johnson