For every woman who wants a beautiful and unique item that represents a relationship with no one other than herself, Pharaoun Cocktail Rings embody the beauty, passion and creativity that all women possess. Designer, Sergio Andres Mendoza has carefully crafted these rings to represent something truly special—a woman. Mendoza says, "I believe that the cocktail ring is the woman's ring. Worn on the right hand and not the left, a cocktail ring represents your relationship with no one other than yourself. The cocktail ring is your ring, and I want your ring to remind you of your favorite version of yourself."
Designing jaw-dropping cocktail rings is a labor of lasting love for Mendoza. He created Pharaoun to honor the powerful women who shaped him.  Each of his designs stems from the inspiration he has gathered throughout the years from the women in his family who have been so instrumental in his life.  These women taught him to see the power, independence, and beauty in all the women of the world.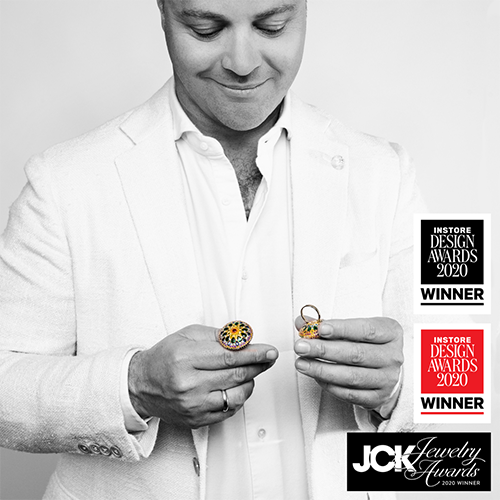 Mendoza's designs are not only beautiful, they are also meaningful because they truly come from his heart. His beloved wife Sarah died of metastatic breast cancer in 2017. In honor of her, he created the Pink Sea Urchin Cocktail Ring to remind women from all walks of life, that we are in this fight together and that they're not alone. Sarah is the woman that inspires all the rings and he has lovingly dedicated Pharaoun to her. 
Proceeds to many of the rings in his collection go to great and worthy causes. Mendoza believes in giving back and giving from the heart. One cause that he's particularly fond of is the "Color of Change." Mendoza understands that all women are unique, but he is also conscious of the unfortunate fact that sometimes, not all women are readily given the same opportunities. Mendoza says, "The Black community has suffered gross injustice and I want to recognize that suffering and do what I can to help the Black community specifically. To do this, I am dedicating 100% of the proceeds of my Superpower ring to "Color of Change" because they will not stop until justice is real. The sooner that comes the better." Now that's a powerful statement coming from a purposeful man!
Mendoza doesn't stop there. He also donates proceeds to many other important causes such as, "Southerners On The Ground", "Kristi House," "No Kid Hungry," "Breast Cancer Research Foundation-BCRF" and "Susan G. Komen." 
All the rings designed by Mendoza make every woman feel like pure royalty. They're stunning to look at and even more magical to wear. Treat yourself, a friend, or someone you love to something endearingly special.
To learn more about Sergio Andres Mendoza and his Pharaoun Cocktail Ring collection, click here.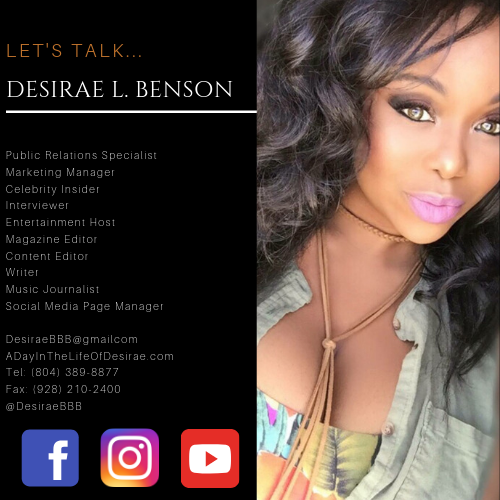 Desirae L. Benson is a publicist, journalist, content editor, and entertainment media host, residing on the west coast. She hosts her own show featuring four different segments with celebrities, musicians, and people of prominence. To find out more, visit her page on Facebook and Instagram, by using @DesiraeBBB or the hashtags:  #DesiraeBBB • #DesiraeLBensonPR #MovedByTheMusic •#AdayInTheLifeOfDesirae• For media inquiries, Email:DesiraeBBB@gmail.com 
Featured Image by Olga Kolleeny