I think time and time again, I'm always mentioning the fact that my hair was in such a damaged state around this time last year. As someone who always styles their hair with heat and a few experiments with color, I can honestly tell you that my hair was almost done for. It wasn't until the beginning of quarantine when I began taking care of my hair seriously. Well, mainly because there was nothing else to do in quarantine but also 2020 was definetly the year of self-care for most of us. This week's SHEEN Product Pick of the Week is Congo's Restora Silkening Serum aka magic in a bottle.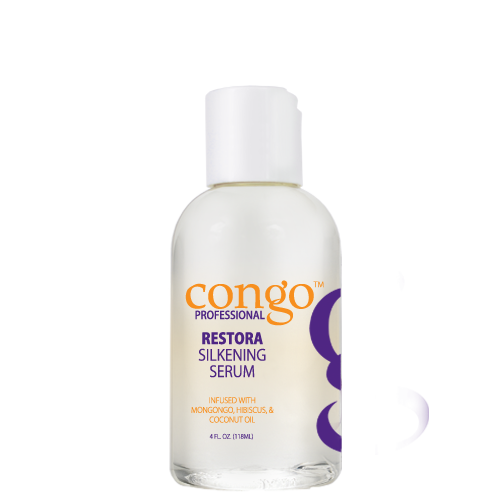 This serum has become one of my must-have products in my hair collection. It truly is like silk in a bottle. I love that it adds moisture and shine to my dry ends. My hair always feels it's smoothest when I apply it. All you have to do is apply it evenly thoughout damp hair, and you go on about your regular hair routine. I have seen my best hair days when wearing my hair natural and applying this serum before I apply any leave-in or gel-like product. I really do believe it is what keeps the game and flyaways away while restoring the damage to my hair. Let me know what your favorite serum is in the comments below.
For more on Congo, click here.