So the saying goes, if you want to recover your hair, you should start fresh. Well, what if you don't want to?
While we do recommend getting rid of any dry ends and keeping up with your hair regularly, there is a way to save your hair if you find that your hair is going through a dry state.
There are so many products on the market that claim to take care of dryness, but when in the hunt, it can be a bit overwhelming.
That's why we want to make it easier for you by providing you with our top picks for dry hair.
Let us know in the comments what products you love for dry hair.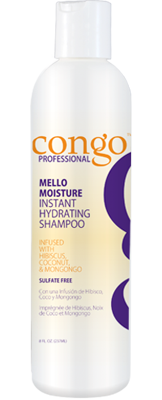 Congo Mello Moisture Instant Hydrating Shampoo | available in 8oz and 32oz
This award-winning shampoo has been raved about by so many people in the digital space and in salons! This gentle shampoo is great for every day or every couple of days! It does not strip the hair of its natural moisture and contains hydrating ingredients such as coconut and mongongo oil. I find that it is great on my hair and does not tangle it in the washing process and even after. Trust me, your hair will thank you for smoothing out its cuticles with this shampoo.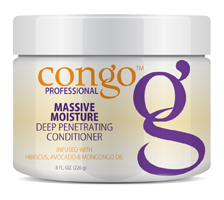 This penetrating conditioner not only smoothes out the hair but it strengthens it at the same time. After shampooing, apply a bit of this conditioner to your hair and leave it on for at least five minutes before washing. Your hair will be feeling so smooth. manageable, and soft! I personally have wavy hair and have found that it blocks out a lot of the frizz while moisturizing my natural waves.
For more on Congo Professional, click here.
All images obtained from Congo Professional