Multi-talented celebrity hairstylist Annagjid "Kee" Taylor is a creative not only in the space of all things beauty but also in her role as an author. With an impressive client roster that includees Keke Palmer, Tike Sumpter, Tiffany Haddish – just to name a few, it's clear that she's pro in the beauty field. She's the founder of Deeper Than Hair salon, a haircare line of the same name, and the author of a children's illustrated book titled, All Hair Is Good Hair. With her movement, she is on a mission to encourage people that all hair is beautiful, all it takes is proper TLC. We caught up with Taylor to discuss her start in beauty, her brand, and much more!
How did you first get into the beauty world?
Growing up, I was always into hair, nails, and makeup. I assume all little girls are, but I realized I had something going for me when all of my baby dolls looked better than the rest of the baby dolls on the block (laughs). I was just into making people feel pretty. I used to play in my friends' hair all the time. Little girls always get in trouble for letting their friends play in their hair, but the moms of my friends noticed that I was doing well. I did my friends' hair on the block and it just kind of started from there. I've tried to venture into other avenues, but I always end up coming back to hair because of my love for it. I just played around and learned on my own through love and constant practice.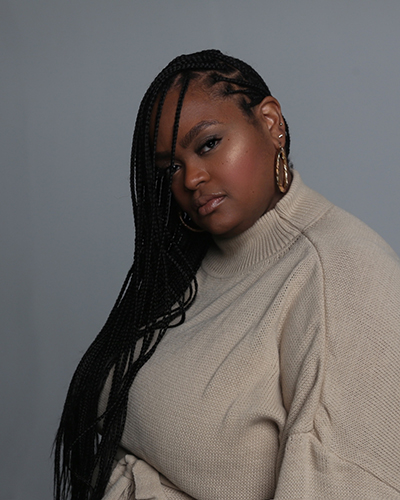 What inspired you to create Deeper Than Hair?
It started as a brand. Someone asked me, "Do you charge more money when you do longer or thicker hair?" For me, it's deeper than that. I don't want to charge people for that, everyone should pay equally. It's deeper than money and hair. It's my love for it. I just love how Deeper Than Hair sounds. From that moment on, I realized that I wanted to put everything that I love into one place and just promote it as a brand. I wanted to do hair care and a salon. I hand pick my stylists based on their love for hair. The love for hair will triumph for talent. Once people fall in love with you as a person, they will stay loyal to you. People love the brand. Deeper Than Hair is just what I decided to call it and it just holds so much weight.
What made you want to become an author? Can you tell us about the book, All Hair Is Good Hair?
The comment section of my YouTube channel includes comments from all people of all nationalities. They see my channel. I do a lot of transformations from natural hair texture to silk presses. It's like mind-blowing to us. For other nationalities, they're into it. Every now and then, there's someone making a real bad comment about hair or talking down. I realized that the worst comments were coming from people who look just like me, black women. I decided to start a movement called All Hair Is Good Hair. I had t-shirts made and when I made them live, I only sold six out of 100 shirts. It freaked me out because that's never happened before to me. I re-evaluated my plan and I decided to start with children. My first job was daycare. I worked there from 13 to 18-years-old. I went to school for two semesters for Early Childhood Education. I understand that it's better to start with the children. In the bible, it says "Train up a child in the way he should go and when he is old, he will not depart from it." Once the children are raised that way, their children will be raised that way. I decided to teach young girls how beautiful their hair is. I was raised with elders talking about how bad my hair was. Nappy was considered a bad word; I didn't want that to keep happening to children. A lot of the women who sit in my chair complain about their hair texture. They think they have bad hair. All hair is good hair, you just have to know how to treat it. As long as it's healthy, it's good. I started with children to teach them to love their own hair so that when they have children, and their children have children, they can continue to pass it down. I want to break that stigma. My book is about a 10-year-old girl named Samaya. She hates her hair texture, kids at school are teasing her, and her mom teaches her that All Hair Is Good hair through her words and actions. I made sure my character's hair was the tightest texture that it could be. It also isn't long, it's mid-neck length. I wanted her to look like girls we never see in magazines or cartoons. Even if the girls have natural hair in most books and cartoons, it's like big fluffy curls. No, let's be real. Let's make this cute, make this the norm, and make them understand that this is too a hair type.
What do you hope to accomplish in the years to come?
In the years to come, I want to keep spreading the word about all hair being good hair. I want to ultimately inspire upcoming stylists. I want to revisit having classes, especially now with this movement going on. I want to help others work with black hair. I also would love to take my YouTube to the next level. I would love to get a bigger salon and school. I want to take Deeper Than Hair from a salon to creating a creative space.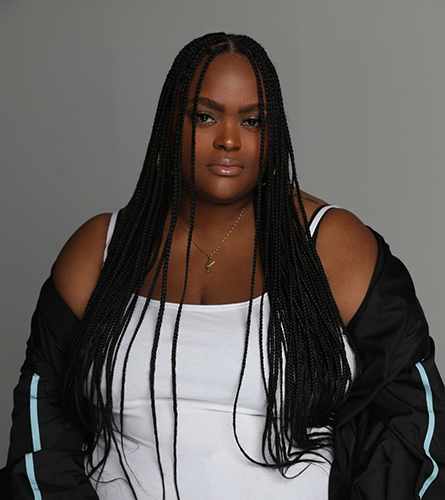 Click here for more information on Deeper Than Hair.
Stay connected with Annagjid "Kee" Taylor by following her on Instagram!
Purchase your copy of All Hair Is Good Hair today by clicking here.
All images courtesy of Annagjid "Kee" Taylor