Quote:
"You can have whatever you want in this life. You just have to reach for it" – Keisha Frazier
–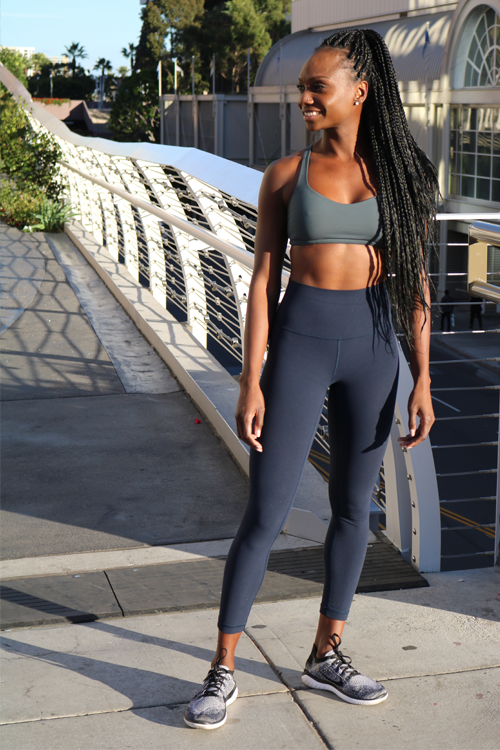 Workout:
I love to mix up cardio and weights! Cardio is great for heart health and strength training helps build curves and muscle definition.
You'll need a moderate (12 – 20 lbs) and heavy set of dumbbells (25+ lbs) – choose a weight that is challenging by the last two reps!
WARM-UP (5 minutes): you can use the treadmill, Stairmaster or elliptical for this – you're just looking to get the blood flowing and prepare your body for exercise.
3 rounds
Skull Crusher x 10 (light dumbbells)
Stability Ball Ham Curl x 10
Renegade Row x 10 total (light dumbbells)
3 rounds
Squat Curl Press x 10 (light dumbbells)
Mountain Climber x 20 total
Side Step-up x 10 each side (heavy dumbbells)
3 rounds
Side Plank Hip Dip x 10 each side
Burpees x 10
Lateral Raise x 8 total (light dumbbells)
COOLDOWN (3 minutes): light stretching.
–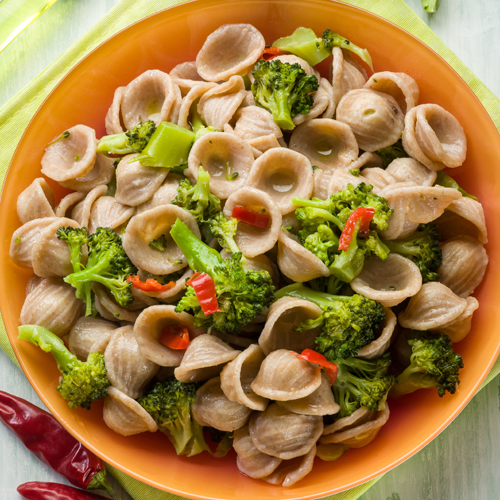 MEAL PLAN
Orechiette Pasta with Baby Broccoli & Spinach
1large bunch of baby broccoli
1lb lean chicken sausage, sliced into rounds
1tsp olive oil
1/2 package of baby spinach
5-6cloves garlic, chopped
10oz orecchiette pasta, wheat or gluten-free
1cup less-sodium chicken broth
1/4cup grated Parmigiano Reggiano
crushed red pepper flakes, optional
Instructions:
Cut baby broccoli in quarters.
Bring a large pot of water to boil. When it comes to a rolling boil, add broccoli.
Blanch for about 2 minutes, drain and set aside in a colander.
Re-fill pot with water and salt for the pasta and bring back to a boil.
Add pasta and cook according to package directions for al dente.
In a large deep sauté pan, brown sausage on medium heat, breaking up into small pieces as it cooks.
When completely cooked through set aside in a dish or a bowl.
Increase heat to medium-high, add olive oil to pan; when hot add garlic and cook until soft and aromatic.
Add spinach and sautee until wilted
Return broccoli to the pan, mix well with the garlic and oil, season with salt and pepper and cook about a minute. Return cooked sausage to the pan and mix well.
Drain pasta and add to the broccoli. Reduce heat and stir for about 30 seconds.
Add chicken broth, parmesan cheese, and red pepper flakes
Adjust salt and pepper to taste and toss another 30 seconds
Serve and enjoy!
–
Keisha Frazier
Founder & CEO | Mind + Body + Balance
Website: www.keishafrazier.com
IG: @coachkeisha