Tracy Rookard has served our country for many years and is still creating ways to serve the people. The Naked Face Cosmetics founder is an Army Veteran that started her professional career as a Medics & Respiratory Therapist; she later shifted her career into IT. She is currently the Chief of staff of Cyber Security for WMATA (Washington Metro Transit Authority).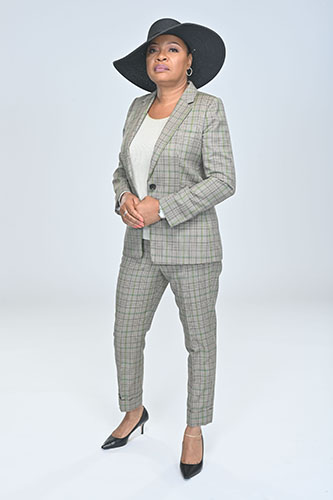 One thing that I have learned about Tracy within the first 3 minutes of our conversation is that she isn't afraid to go after her dreams. Her discipline is the bridge between goals and accomplishments. She puts her best foot forward in what she does, and she does not stop until she accomplishes what she sets out to do.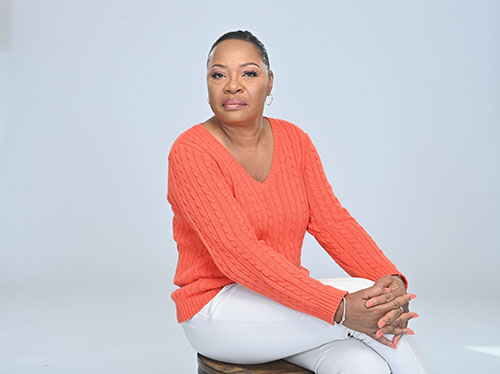 As Tracy begin to advance in her years, she started to see hyperpigmentation in her skin. There are many factors that can cause hyperpigmentation. This can be caused by sun damage, inflammation, or other skin injuries. Tracy at that time did not quite know what was going on with her skin; it came suddenly. After speaking with a dermatologist, she was made aware that as you get older hyperpigmentation can easily happen. Tracy expressed her love for the beach and laying out in the sun, but unaware of what damages could come from it.
According to Medical News Today, darker skin has more protection from the sun because it contains higher levels of melanin. Melanin is the pigment that gives the skin its color and helps protect the cells from forms of sun damage. This makes people with darker skin less likely to experience sunburn. Due to skin pigmentation, it can be more difficult to detect sun damage in darker skin.
An inquisitive Tracy did not just accept her news; she needed answers and knowledge on what to do next. Her dermatologist suggested putting on sunblock, shades and wearing a big hat. She was also told to exfoliate, which helps to take off that top layer of skin and to experiment until she found what was right. She started experimenting around with a few formula's and one was coffee that was suggested by her dermatologist. After countless hours of research and development, Tracy started to see some consistency and the hyperpigmentation was starting to go away. Now her wheels were really turning to see what else her concoction could do. She decided to apply it all over her body. As she started to experiment with different organic products, she found out that coffee is good for many things. Just to put a disclaimer out there she says, I am not making any medical claims, but I have learned that coffee works very well for many things. Tracy did not stop there. She began to test more items from her kitchen. She started studying more on Shea Butter and the different types of it. She found that unrefined Shea Butter has healing properties and feels there is a place and time to use everything.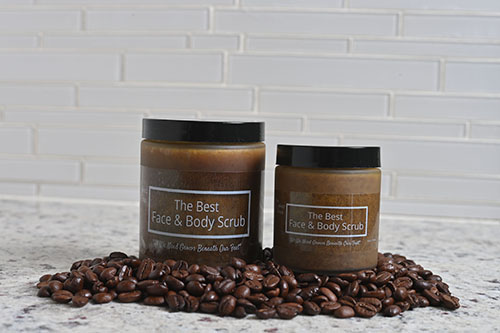 Tracy's story is very intriguing. It reminded me of the story of Lisa Price, the Founder of Carol's Daughter who started making creams and lotions based on natural materials in her kitchen. Tracy had a problem and like many others she was looking for a solution. It is no secret that many people are a little skeptic about products that are purchased off of the shelves. We can agree to some extent that some ingredients are questionable; and more people are demanding to know what they are using. Tracy wanted to provide a product that was organic, she wanted to know exactly what she was using and know that it would bring healing. Tracy shared her products with friends who shared it with others to test out and has received raving reviews on it. As family and friend experienced how her products transformed their hair and skin, Tracy knew that she was on to something good. She learned that her product was also providing healing to many different areas of pain.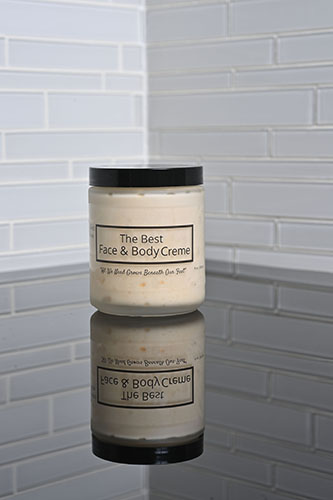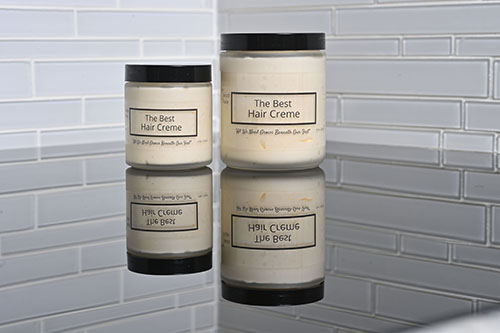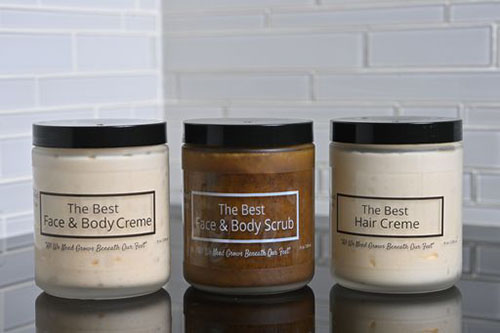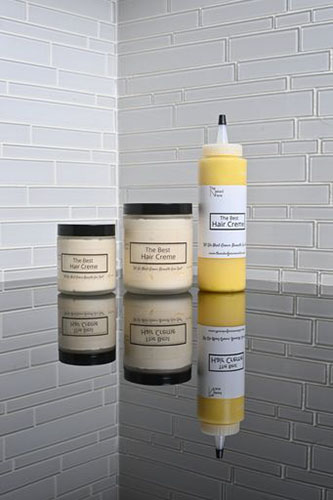 I cannot share all of The Naked Face secrets; However, Tracy has left some great advice for anyone looking to create their own products. You want to do your research, along with documenting your journey that is key she said. While researching, it took her a year trying out different things to see what worked and how it functioned. She suggests that you keep a spread sheet because time is money. As you are buying materials and testing different things you want to keep track of your: time, money, supplies, your cost, and document the quantity used. Do a market comparison; take your ideas and see what else is out there. Tracy expressed that research is imperative. Everything that you do is about meeting a need and fulfilling a requirement. One last thing that Tracy shared, and I found this to be very profound. She said, you want to define what success is to you. On your journey, do not allow other people's fear to take over what you believe. You will have to continue to believe in your dream and in yourself. Not everyone will be rooting for you and you must accept that. You cannot allow people to deter you, you have to keep going. One of her favorite sayings is, "you want to know how to get nothing, do nothing." If you allow Debbie and Dan Downer to talk you out of your ideas, you will get nothing.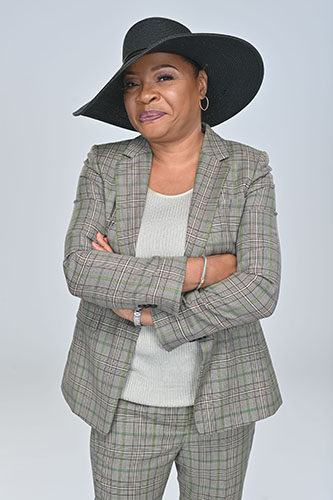 Tracy is filled with knowledge and has not held back on sharing her journey with others. That is what great leaders do, they pour out what they have taken in. Leaders empty themselves so that the next generation have what it takes to thrive in their season. I honor Tracy for serving our country, and I want to give thanks to her for pouring back into others as well. You can check out the Naked Faced here.
Follow The Naked Face Cosmetics on Facebook, Instagram, & Twitter.
All images by Marvin Joseph