With many different levels of skills – he serves as an entrepreneur, mentor, speaker, and agency builder, Jose Gaytan proves that while entrepreneurship is his interest, building people is his passion. Today, he and his wife, Marlene are leaders of the fastest growing financial marketing company in the United States, and we believe they're only just getting started. We had a chance to sit down with Gaytan to talk all things marketing, obtain his best advice, and more!
What inspired TGA Financials and PHP Agency?
I was fortunate to be at the right places at the right time. The vision was to bring back free enterprise and hope to American families by giving people the opportunity to become entrepreneurs, especially in middle America. My wife and I started in 2009 and now we've grown to 20,000+ agents in 49 states and over 200 offices.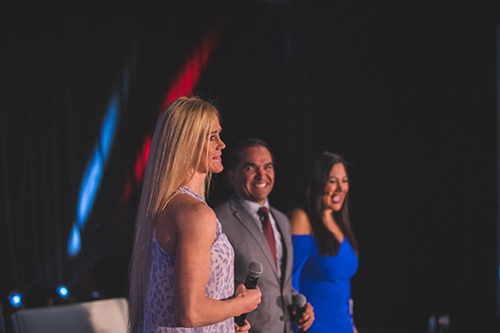 How do you juggle life as an entrepreneur, speaker, mentor, and agency builder?
Well, I think as you get started as an entrepreneur – it's not so much about balancing. You have to go full-in on one area. There isn't going to be a lot of balancing in the beginning, and you have to accept that. Part of success is going through a lot of sacrifice, a lot of trials, and setbacks. If you don't go all in, you won't be successful. You have to go all in no matter what as an entrepreneur first. Part of what we do as an agency builder is we build people. Someone mentored me to be successful, who was patient with me. Through books, mentorship, and many conversations, it allowed me to become successful. You have to lead by example, people will follow that example – it will be an example worth following. Then you have to patiently work with other people to help build them. When much is given, much is expected. In this industry, we're lucky enough to attract a lot of husbands and wives that work together. We mentor them to become successful as a couple. You don't set your family to the side; you bring them along with you. My wife is a female leader, she has her own identity, and leads women and people to success. Together we lead couples together, that's what the American dream is about. My kids are involved, my agents' kids are involved, we bring everyone together. It's exciting to see people come together as a family and build one another.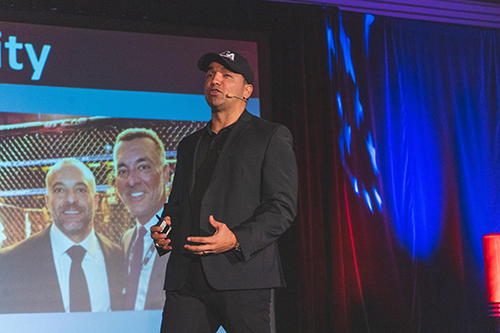 What is your best advice when it comes to marketing?
Today marketing is in your face everywhere you look. You have to take a spot in marketing and find your niche and image. Find your words. Your marketing should define you in three ways. The moment someone looks at you, it should show what you represent, your identity. You have to have one word. One word has to define you. For us, it's leadership, empowerment, mentorship, something that defines you. You have to stick with it because it's your identity. Finally, the result. You always want to show people the result of what you're doing. You have to be clear on all those things. People will notice you because you're stamped in their mind. Have those three things help market yourself.
What are you looking to accomplish in the year 2022?
In 2022, we hope for massive expansion. We're looking to open several offices in the south and Midwest. We want to be a dominate company in financial services and distribution. We plan to expand heavily in offices, marketing, and leadership development to become a household name.
All images provided by Jose Gaytan