Grammy Award-winning artist, Mýa just recently released a brand new single and we've got all the details. The R&B icon's newest single titled, "Worth It" is a beautiful merge of hip-hop and R&B and to no surprise, it did not disappoint her loyal fans around the world. In our exclusive interview, Mýa opens up about the inspiration behind the single, what made her want to step into rapping, and much more!
Tell us about your new single "Worth It". 
"Worth It" as boss as it is, is also about keeping the faith and fight in your grind, centering self in spirituality while addressing and combatting outside voices, redefining success, and eventually reaching victory with peace of mind with patience and of course prayer.
What made you want to step out & rap for the first time? 
This is actually not the first time I've spit bars. You can find songs throughout my independent projects where I'm flowing and speaking facts. Something I do live as well.  "Worth It" just happens to be a single instead of just an album cut. Click here for all independent projects on my label Planet 9. 
Is there an album we can expect from you soon?
I'll be sure to announce the official release date of the next album on my website in the events section and social media @myaplanet9.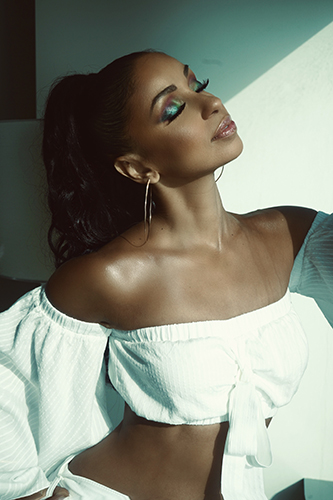 What have you been up to during this time of COVID-19? 
Last year I finished an Ireland/UK tour right before the pandemic hit and on the day the travel ban went into effect, we'd just finished the tour and wasn't sure if we'd be able to get back in the states.
I however was able to spend some good, much needed quality time with immediate & extended family.  Being creative wasn't difficult at all.  Last year I released 9 independent singles and finished an album which is getting mixed and now mastered.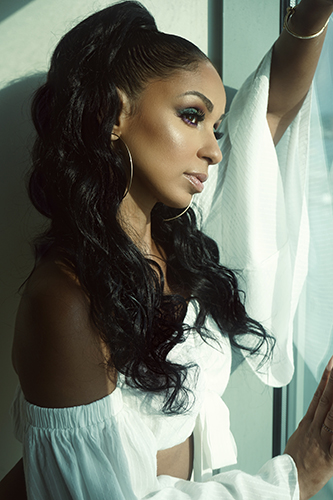 What are you currently working on and what can we expect to see from you in the future? 
I'm currently out of the country in a 14-day quarantine about to shoot a film, which will be out this December. I've been recording music for the film in my hotel.  After this particular film is complete, I begin production on 2 more and will hit the road to begin performing again with the first show in London on August 8th. I'm also in the process of redesigning and updating my Free Vegan Starter Guide with some awesome recipes and photos.  Its audio book will follow. The current version is now available here.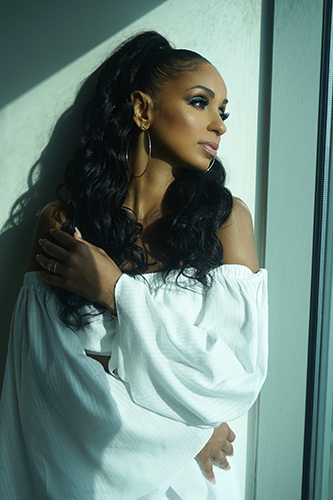 For more on Mýa, click here.
Follow her on Instagram and Twitter today!
All images by Brandy Allen