When people show you who they are, believe them. The love and respect that you give does not always return with mutual feelings.
On a daily basis, we face different personalities, even to say personality conflicts. I have a saying that says "know your people." You must get to know those you are surrounded by. Know if their motives are pure. Know if a trap is being set. Know the difference between love and tolerance.
Sometimes in this life, you will face those with hidden agendas. Deceitfully flattering in words hidden with jealousy, envy, hatred, insecurities, covetousness, and so many others.
Did you know that on the flip side, each person has a good side. We just have to get pass the personality conflicts to "see" what we are dealing with. Some are drawn to others because they want something. Some are drawn to others because of popularity. Others are just a natural people's person.
At the end of the day, the personality conflicts begin with the one in the mirror. Speak life over yourself. Command your day. Words are powerful and will either lift you up or cut you to the core. Choose this day to get your strength back, get your life back, get your faith back, get your hope back. Love, forgive, and live.
This feature was submitted by Ysante McDowell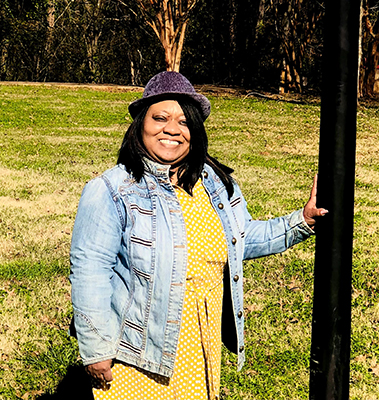 Ysante McDowell is the Co Chief Executive Officer of Ed's All Purpose Seasoning and Rub LLC. Ysante won an award for the Spartanburg Community College Library Poetry Contest (1st place)for one of her poems. She went on in 2009 being awarded 2nd place for another poem as part of Spartanburg Community College Honor of Excellence Award.