In the world of luxury living, we all want to obtain the finer things in life. Famed New York jeweler, Aleksander Chuly of Rockford Collection is bringing that to households everywhere with his men's ring collection. He has worked with notable names such as Ray J, Mike Hill, and Cynthia Bailey and Papoose. Aleksander ties to the urban community is one he believes is needed especially in 2021. We had a chance to talk to him about building his brand and what it means to have a Men's Ring Collection.
Aleksander Chuly, what made you get into the jewelry industry? 
Art and design have always been passions of mine; everything from paintings, jewelry, sculpture and architecture. I attended an arts high school back in Russia and began learning the goldsmithing trade at the age of 14. I was the apprentice for the top jeweler in the Soviet Union who now works with Van Cleef. I then moved to the United States to attend New York City's Fashion Institute of Technology (FIT). I wanted to know how I could use my creative instincts to impact the jewelry world and produce one-of-a-kind pieces.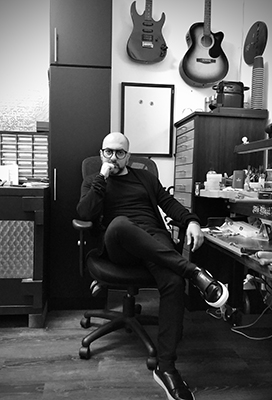 How can the Rockford Collection help the black community with its brand?
Rockford makes a conscious effort to highlight black talent, by providing a platform for them to collaborate with us and bring beautiful designs to life. 
Why men's engagement rings? What made you focus on this niche? 
I honestly never thought to design men's wedding rings until a friend asked me to design his ring. Once the design was completed, the final product was absolutely stunning with further research we identified the opportunity (niche) and ran with it.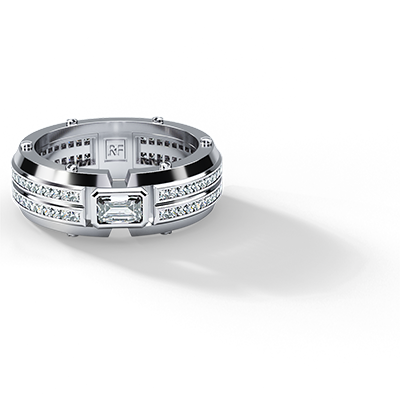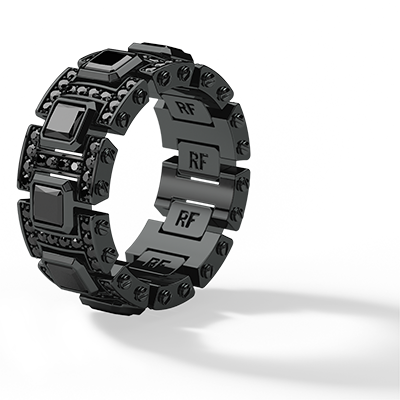 What's next for your brand?
We believe in slow growth done the right way. Perfection takes time. We have a "100-year plan" not a 1-year plan. It's all about longevity.
Will you ever offer any products for women?
We do currently offer "sets" that can be used for women, but as mentioned previously, focusing on the niche is important to us, and the longevity in our growth. Eventually, we plan to offer more for everyone. Slow and steady will win the race for us. 
Any advice for anyone in the diamond industry? Or the Creative Industry?
Stay focused, trust your vision, and be prepared to make adjustments when necessary.
What was the hardest but most liberating part of your journey with Rockford?   
Without a doubt, the hardest but most liberating part of our journey as a team is exceeding expectations consistently.
All images by LaMarra Rice