DC native, Cecily has just recently released a new single titled "Spirit Tell Me," an inspirational song to people around the world during this time of the pandemic. Cecily joined forces with singer/producer, Muhsinah to curate the song that would turn out to become so powerfully driven. We caught up with Cecily to discuss the inspiration behind the song, new latest project 'Awakening Pt. 2,' and much more in this exclusive interview.
Tell us about your new single, "Spirit Tell Me."
This was a song that I wrote at the very beginning of this year, in February. I wrote it with a fellow Black singer/songwriter, named Muhsinah and it was our first time working together. I had known her for a long time. I watched her perform at my college when I was in school. This was my first time meeting her in person and stayed in touch. I was working on this new album called Awakening Pt. 2.' It's really inspired mostly by this book called all About Love written by Bell Hooks, who is a Black feminist author. The book is about exploring love in a broad sense and how it really shapes every part of our lives and how we can use love ethic to shape our personal relationships and the whole society at large. When I first met Muhsinah, we talked about the behind-the-scenes part of the project because I wanted to write divine love, spirit, and so I was reading quotes to her from the book and she told me she had recently been working on a project that is all meditation music. She started playing something that was very meditative and beautiful. I usually come into writing with full ideas, but I didn't have any written. I just had this quote (laughs) that I knew I wanted to write from. After talking through it, she played these chords and I felt moved by them. The first words that come to mind is Spirit Tell Me Where to Go, which is the whole basis of the song. It developed right there in that moment. We wrote the lyrics, melodies, all the chord changes in about an hour and a half. It felt very natural. I was preparing to finish the project in the spring but with the shut down and pandemic, I in my mind put off that I wouldn't record anything until 2021. I realized in May that I had to put the song out soon (laughs). I just had this feeling that it was a song that people needed to hear. I had several other songs that I'd written and wanted to put out as well but something about "Spirit Tell Me," I just knew that I had to put it out as soon as possible. I was really happy to release the song on November 11th, 11/11 of this year.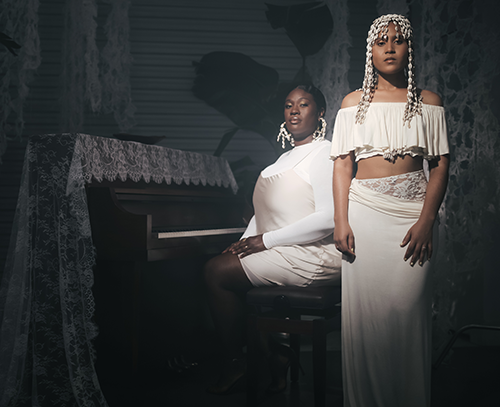 What can we expect to hear in 'Awakening Pt. 2'?
It's an extension of my last project, Awakening Pt. 1 – they both explore unconditional love. The emphasis for Awakening Pt. 1 started back in 2017 when I read this book called The Mastery of Love by Don Miguel Ruiz. He basically talks a lot about relationships, how we're taught to love ourselves through childhood, and the ways we're taught not to love ourselves. These were things that I was thinking about intensely because I was getting married at the time. I decided that I really wanted to write a project that dove into all these lessons that I learned about unconditional love. The first project dramatically deals with self-love, forgiveness, romantic love, and understand how to truly be there for someone. With this next project, I really wanted to expand those things beyond just interpersonal love and talk about that love ethic. What can love to look like in society? What is divine love and spiritual love look like? What does love for the Earth look like? These are just different things that I was thinking about and learning about. I wanted to put it into the music. Especially as a Black woman releasing herself as an artist. As Black people in specific, we learn a lot about love through our media and R&B music. I wanted to put out music that would show a healthier understanding of what love is and what it can be. Awakening Pt. 2 is just an extension of that.
You initially wanted to hold off on releasing music until 2021 due to the pandemic, what changed your mind?
Honestly, it was just knowing that people at the time, [specifically May and June] now even there is so much uncertainty. It still remains now but you sort of get used to the new norm. At that time, I felt like there was a deep collective feeling of loss and feeling lost. I knew that this particular song, "Spirit Tell Me" is a song asking for guidance. I just thought it was something that would really resonate with people. I did not want to have to delay it any longer, so I was blessed to be able to get a grant from my state arch's council this year and the DC Jazz festival here in my area as well. Those two grants really enabled me to record the song and do a music video. I was blessed to have the resources available to me, that is really what changed my mind. Those two things together.
What can we expect to see from you in the future? 
I'm working on Awakening Pt. 2 and I expect to put that out next Spring 2021. You know, it's so hard to answer that question now a days. At the beginning of this year, I was planning on releasing a new album, planning on an international tour, and working on so many things. Life changes, life shifts. So, you have to shift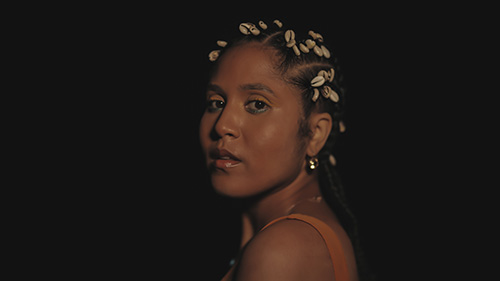 For more on Cecily, follow her on Facebook, Instagram, & Twitter.
All images by Mansa Johnson