Norfolk, Virginia native, Joseph Mack popularly known as Joey Withinarts began his artistic journey at just nine-years-old. Since then, his art has captivated people around the nation. We caught up with him to discover the inspirations that are behind his amazing work, his overall artistry, and much more.
Tell us how you first got into art?
As a kid I always loved to draw pictures which started back at home in Richmond Va. I then moved to South Carolina. One day I was doing some drawings downtown Greenville SC. I did this one picture of a dog a lady was in awe of the picture and purchased it from me which let me know further that I had a gift to be shared with the world which in turn started me on my career path within art.
Where do you find your inspiration?
I find my true inspiration in giving back. I feel like giving back motivates me and inspires people. When I donated my paintings to the children hospital, nursing homes, Malcolm X Center, and the NAACP all of these ways inspired me to get the community involved which brings people together.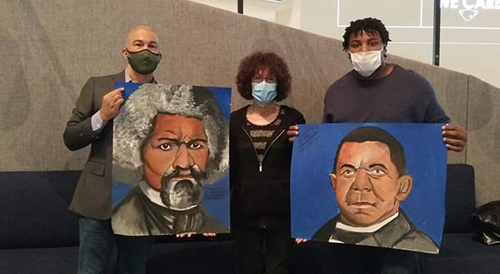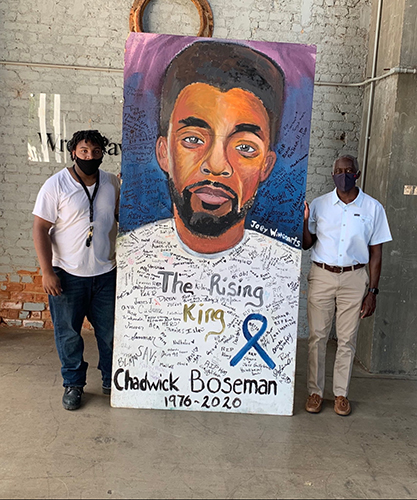 What do you find is the most difficult thing about being an artist?
Giving African American artists a place in history.
How do you find ways to connect with people through your art?
My true connection is putting myself out there to be seen and known through my art. I have done this by giving the community an opportunity to see iconic musicians like James Brown, BB King, Ronnie Moss of the Spinners, Delfonics, Teddy Pendergrass, Betty Wright, & Ray Charles families give me a chance to put their loved ones on canvas which inspired them and further inspired the communities in which I am connected to.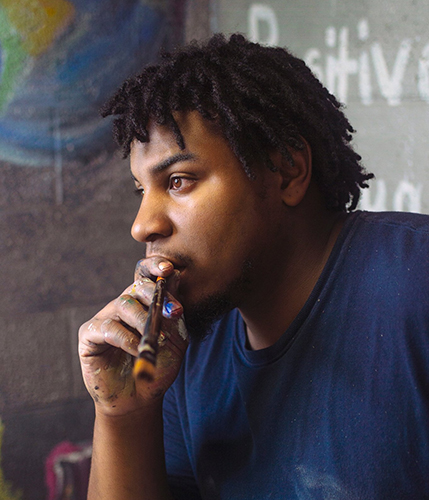 What are you currently working on?
Murals across South Carolina, becoming a leader in my community, teaching people values and about why it is important to never give up on their dreams.
What can we expect to see from you in the future?
Opening up galleries across the nation. Giving people in communities the opportunity to be recognized by their talents within arts. Displaying my work worldwide. To continue to be well known for my art.