The Inaugural VIRIBUS Ball, hosted by Calvin G. Seino, also known as Dj Tryfe, and Candiace Dillard Bassett of Bravo channel's "Real Housewives of Potomac" reality show, at the Highland Theatre in the Hillcrest community of Washington D.C.  DJ Tryfe, a Howard University alum, works with celebrities from all walks of life, including Venus and Serena Williams and Meghan the Stallion.  One would think with such a successful career that DJ Tryfe would lavish in his successes, instead he chose to celebrate his thirtieth birthday with a celebration that brings attention to mental illness in the Black community.  Mr. Seino, Dj Tryfe, shared his own battle with depression and suicidal thoughts.  "When I started going through my issues, I was scared to go get help or to get on meds or even tell my parents. My parents are preachers, so they wanted to just pray for you."  It was his resident advisor in college that mentored and encouraged him to seek counseling.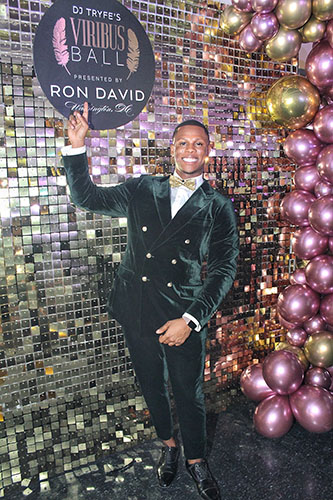 His goal for the event was to raise monies to fund his fellow Howard University alum, Taraji P. Henson's foundation, the Boris Lawrence Henson Foundation.  Ms. Henson created the foundation after the loss of her son's father and her own father.  She tried finding African American therapists that looked like her son to help guide him through the pain and it was difficult.  As she said "it was like finding a unicorn".  Ms. Henson herself admits to suffering from depression and anxiety, even more so after her successful debut in a top tv show.
Her goal with the charity is to place more therapists in African-American dominated schools to help lessen the chances of drug addiction and route to incarceration.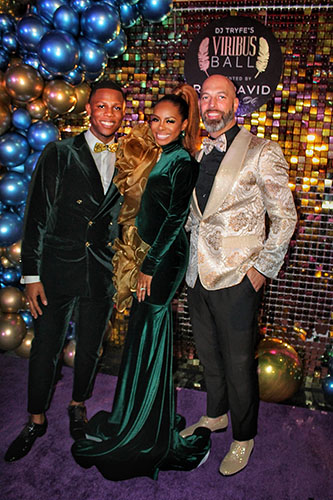 DJ Tryfe decided to support an established mental health charity than to start his own.
"She already has a foundation with boots on the ground, so it makes a lot more sense to write a check to somebody who's already working instead of starting a foundation as well."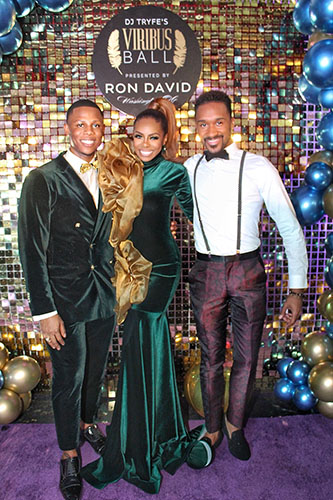 The newest face of RHOP, Candiace Dillard Bassett, wanted to participate in a charity that was close to her heart, especially after growing up in a household with a therapist parent, where mental health was normalized over the dinner table.  She and Calvin were friends at Howard and he credits her with helping him seek help.  Candiace said, "It was absolutely surreal to look out over the room and see so many friends, loved ones and supporters gather in support of our friend and for a cause that affects so many in our community. I spoke to so many of our guests who thanked us for bringing the Viribus Ball to fruition; so many guests who shared with me their struggles with anxiety or depression. I met Black therapists who shared the statistic that only 3% of our country's mental health professionals are Black. It was overwhelming in the best way! Next year is going to take this mission to greater heights and with Calvin at the helm, I cannot wait to see how we grow."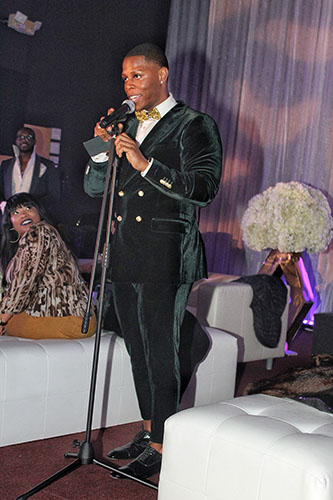 "The VIRIBUS Ball felt like a dream.  I was very anxious about how the party would turn out but the event surpassed my expectations.  The most rewarding part was speaking to so many people who share my struggle.  For once, I didn't feel alone." -DJ Tryfe
For more information on the VIRIBUS Ball, click here.
For more information on the Boris Lawrence Foundation, click here!
Follow DJ Tryfe on Instagram. Keep up with Candiace Dillard Bassett on Instagram.
Photos supplied by Alex Hill of Humble Hill PR, LLC.