Lisa Alexander Dunnigan co-founded Teach Your Heart Out (TYHO), with her daughter Tosha, in February 2017. She started TYHO because she wanted to create a Teacher Conference that was fun and engaging for teachers while also making teachers more effective in the classroom. Tosha's twin sister, Elise, was also a vital part of the TYHO Education Conference operations before her untimely death in July 2018 from stage IV breast cancer. Lisa and her daughters organized and held the TYHO Education Conferences in some of the hottest spots in the country including Atlanta (Georgia), Houston and San Antonio (Texas), Nashville (Tennessee), Miami (Florida), Las Vegas (Nevada), and in the Bahamas in 2019. The Bahamas TYHO Education Conference was their very first cruise of 700 educators. Their goal is to have a cruise ship filled with nothing but educators. The testament of her success with TYHO is the fact that she has been able to amass a following of over 200,000 people between all her non-profit organizations, including TYHO. As a result of her success, at last count, over 12,000 educators have already registered for the TYHO Virtual Education Conference.
This year's education conference promises some new and innovative classroom strategies that are on the cutting edge and research based. The passion for teaching will be reignited for many educators. Educators will be learning from top educators all while having loads of fun! They can expect more than 50+ sessions and over 25 inspiring presenters. Each session is 15 minutes and there are more than 15 hours of content that will be delivered to the educators through digital access.
Signing up now is being encouraged as digital participation is limited. Registration is open and login credentials will be sent immediately after registration has been completed. The courses will be open and available early starting on July 12th. Also, a Teach Your Heart Out T-Shirt is included, with each registration, with a flat rate shipping fee. The TYHO Education Conference takes place on July 13-14, 2020. Educators can go to https://www.tyho.live/ today for quick and easy online registration!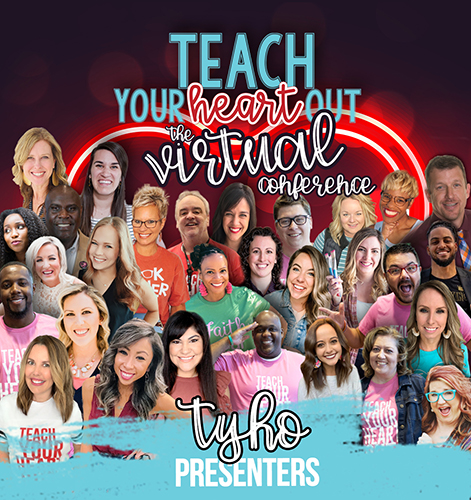 Lisa Alexander Dunnigan began her career as a seventh-grade teacher, at Carrollton Junior High School, in Carrollton, GA. She went on to hold positions of increasing responsibility, at Douglasville County Schools in Douglasville, GA, including School Counselor, Assistant Principal, and Principal. In 2012, due to the multiple instructional gains made by her staff and students during her tenure, Lisa became the Title I Executive Director for the Douglasville County School System. She retired on March 1, 2020, after 30 years of service as an educator. After retiring, Lisa began working tirelessly on The Wright Stuff Chics, Teach Your Heart Out (TYHO), and her family's nonprofit, The Pink Santa Hat Movement, Inc.