Recently I had the opportunity to chop it up with New York's Best Seller Author, Soman Chainani, about his new book, Beasts & Beauty which gives us a reimagining of the classic fairytales.  Soman grew up facing the fact that he was a person of color in a predominantly white environment. He described writing as a way of feeling human, "I am here, I have something to say. Writing was that outlet that helped me deal with things going on at home," Soman remarks. Beauty & Beast takes classic fairy tales such as Snow White and turns her into an African American girl. The book keeps the same context as the original – being that the ugly old witch can't handle that a new beauty is in town. Snow White speaks to the socialism standard of beauty if you're not white you're not beautiful. "The old witch not being able to recognize life to youth holding on when you should be letting go," Chainani says about Snow White fable.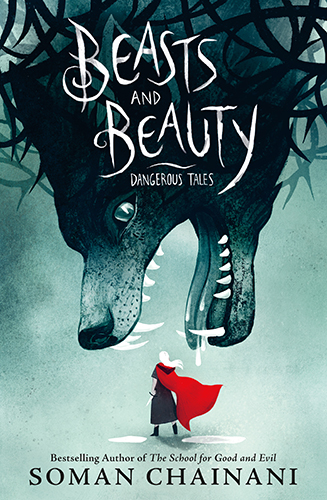 His writing has led him to working on a series that has been in the works for the last 10 years, The School for Good and Evil which speaks to all audiences and it is also being made into a Netflix movie starring Lawrence Fishburn, Keri Washington, and Charlize Theron, directed by Paul Feig.
Growing up we didn't have stories, or movies that LGBTQIA members could relate to except for Queer as Folk, RuPaul and Noah's Arc for the people of color. Soman Chainani is this year's generations storyteller by using social issues to tell stories for everyone to relate.
Beasts & Beauty was released on September 21st. Get your copy today!
Featured Image by Chad Wagner & Steven Trumon Gray