Greta Kishbaugh is a highly sought-after professor known for her work teaching leadership and management to individuals of all ages. She is also renowned for mentoring entrepreneurs and is passionate about helping them bring their business visions to life. Fortunately, Greta's work doesn't stop there as she specializes in teaching leadership and management to students with special needs.
Greta hosts the Biz Dynamics Leadership and Management Review podcast and is currently working on launching the Biz Dynamics Academy, a platform for subject matter experts to promote their expertise. One of her biggest ambitions is to disrupt the traditional educational system by integrating technology into the classroom to provide engaging learning opportunities. Greta discusses this and more in this Sheen Magazine exclusive.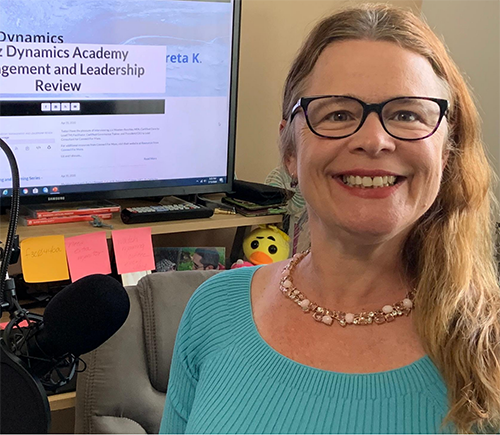 Who is Greta Kishbaugh?
If you had to describe Greta in two words, it would be "passive aggressive!" Greta loves to help others and, by doing this, often steps out of bounds and, sometimes, offends many. She will do anything she needs to help her students, friends, and her sons who are her life. This may mean using unorthodox teaching methods and not always following the pack. She prides herself on being on the cutting edge of ideas for enhancing online and in-person education.
Why do you do what you do?
I love to help individuals who want to learn something new. I teach business and leadership to college students of all ages from 16 to 70+. I also advise veterans, active military members, and their families who are interested in started a new business. Currently, I've been working with first-time college students from underserved areas and students with disabilities to help them learn business and leadership skills that they can use in their current jobs, to find new jobs, or to open their own businesses.
What advice would you give to someone who would like to mirror your success?
I know that there are many people who do not recommend going to college because of debt, timing, etc. I am a full supporter of attending college at all levels. You can earn a Masters degree if you would like to teach business, a Bachelors degree to build your foundation, or you can enter a certificate program to enhance your skills for the workplace. My advice is that if you are not interested in higher education, become a mentor. We all need mentors. My students are all paired with mentors to ensure their success.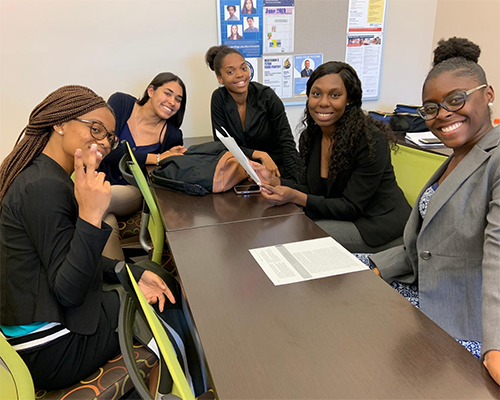 What does success mean to you?
Being at the pinnacle of what you believe makes you happy is how I define success. We can ask ourselves, "What is our Sherpa?" You do not have to climb Mt. Everest to be successful. Every day is a challenge. Creating realistic goals is crucial. I truly believe that working to your potential means creating timely goals and meeting them with finesse! Also, don't forget to ask for help—even this passive aggressive lady asks for help once in a while!
What sense of purpose do you draw from your culture and community?
Since I come from a family of educators, I believe that everyone should have access to education. I once had the opportunity to study education systems in underserved areas and realized the amount of inequality in teaching and learning within different cultures in the same community. It was very discouraging. I would like to change that stigma and ensure all students from all cultures have access to everything they need to pursue their educational goals within their own community. This may sound like a broken record, but experiential education and engaging education should not be reserved for only one type of child. Everyone deserves engaged education and the opportunity for learning and growth.
All images courtesy of Greta Kishbaugh