In an effort to celebrate the untold stories of dancers who helped birth hip-hop culture over the years, writer and director, Christopher "Play" Martin just recently released the documentary titled, And I Danced on International Day Day (Thursday, April 29th, 2021). The documentary details the little-known stories of dancers who made our favorite hip-hop/R&B music videos shine throughout the decades. We recently caught up with Martin to discuss all the details surrounding his passion for documentaries, the global pandemic, and much more!
Tell us about the documentary you released on International Dance Day.
It's called And I Danced. The documentary is about dancers that started in low-budget or no-budget hip-hop/R&B dance music videos that are now considered the classics in that genre. Most of them have gone on to accomplish some great things, dancing with greats that include Madonna, Prince, Michael Jackson, Whitney Houston, Janet Jackson, and the list goes on. The reason it is called, And I Danced is because today, they are all successful talents, community leaders, teachers, Presidents, and the list goes on. You end the sentence with, "And I Danced." So that is where that comes from. It's about these dancers and their amazing stories. There have been advanced screenings before COVID hit in a lot of universities and colleges. The last one I did was in Los Angeles. The students were fascinated by it. It's encouraging and inspiring because a lot of the dancers didn't have professional training or anything. It all came from the heart and the love of dancing. Some of these dancers faced escapism from their home environment. New York in particular was going through an interesting time in the '70s going into the '80s with the financial crunches and the city being denied help aid from the government. The dancing, music, house parties, and all of that were pretty much ways of escapism and how that raw talent took them to heights in their lives that they never thought that they would go or the people that they would meet.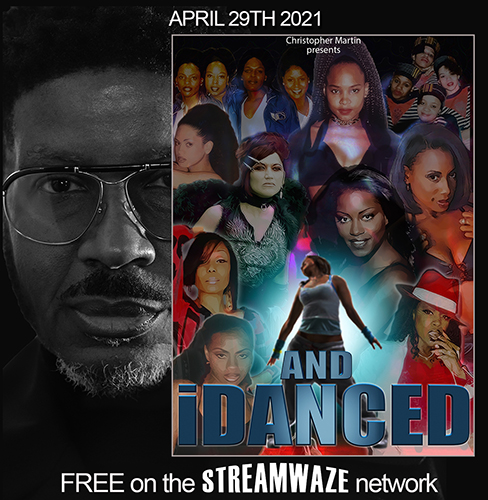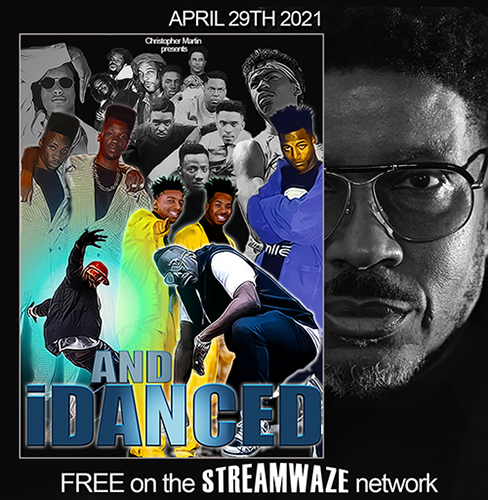 With this project, it's clear to see your passion for documentaries. Do you mind sharing why it intrigued you so much?
What I find with documentaries and really anything that takes more than an hour, maybe less out of your life, you shouldn't be the same person you were before you watched it after you watched it. Something new should have been learned. Like I just said, in regards to this and even other documentaries that I had nothing to do with, I've been so inspired. I can watch something that is not relevant to my life but still learn something. It gives me insight into another journey or path someone has lived. For me, when I do this work, it's fine when someone compliments me personally for what I've done if they loved what I did. What really makes me feel fulfilled or like I have served my purpose is when I hear someone say, 'Wow, I didn't know that.' That means a lot to me. I just feel that with documentaries, it's still entertainment. To be entertained and to learn something new, is a really awesome thing to be able to achieve. I like documentaries personally myself; I can watch it all day. I feel good about the things that I've learned but at the same time, in the process, I may have smiled, laughed, or was just glued to watching it.  
Do you mind sharing how you have been doing during the ongoing pandemic?
Well, it was kind of welcomed for me, without the loss and suffering. I have lost many people that I've known. Looking at the glass half full or turning lemonade out of lemons, I was coming off of a lot of travel. I have been traveling steady all my life, especially within the last six to seven years. I was exhausted. I was burnt out. When the announcement came of the shutdown, I took that as a reason to get some rest. At the same time, there were things that were unfinished that I eagerly wanted to get to but couldn't because of travel. One of those things being this documentary. Up to that point, I had just been showing what has been done and using the students or the universities/schools as a think tank and seeing their response to see if I was heading in the right direction with the theme of the documentary. The whole COVID thing gave me the opportunity [the unfortunate COVID experience] to catch up and do something that I've been wanting to do for a long time. I like learning things. I was into watching a good movie or binging on YouTube with tutorials. I am a geek, hopefully a cool one (laughs). I love learning about the latest in technology when it comes to cinematography. There was one piece I did that amazingly got some interesting responses. I was looking at the experience of COVID. It got to the point of it being like Groundhog's Day. I had worked on a short, where it was a day in the life of just doing the same thing every day. I was surprised when I posted it on social media that a lot of people related to it. It inspired which was my unintended goal. My goal was to just be a better creative person. I wanted to learn and respect cinematography as far the lighting, sound, and using me and even my roommate. He was my guinea pig [so to speak] in regards to the experimenting. I wanted to become a more careful person when it comes to being behind the camera, editing, and all of that good stuff.
What are you currently working on and what can we expect to see from you in 2021?
The celebration and world premiere of And I Danced just happened yesterday. As far as aspirations in the very near future, I am looking towards a few clients to take their business to the next level in regards to creating cinematic short films or a series of films that serve a dual purpose in regards to it being entertaining and resourceful. It gives me the opportunity to be able to apply what I have been learning during the shutdown and in the field. For me, I'm a self-taught graphic artist as well so I am intertwining the two – 3D animation with real world situations and more. In this "amusement park" of mine, I'm still working through the approach and what exactly it is going to be. I'm just having fun in a very educational way to be a better cinematographer from A to Z.
For more on And I Danced, click here.
Stay connected with Christopher "Play" Martin by following him on Facebook, Instagram, & Twitter.