The fight for social justice has plagued our country for centuries. Many join the fight through social advocacy, marches, outreach and beyond. In Annapolis, Maryland the Chase Your Dreams Initiative is fighting social justice with sports. The unisex activity of sports is enjoyable by all ages, ethnicities and social backgrounds. 
Kyle Williams and Comacell Brown of the Tunnel Vision apparel brand are spearheading the three day weekend of festivities. The weekend highlights will include a Meet and Greet Yacht Event, Youth Basketball Skills Clinic, Youth Art Clinic, Police vs Fire Fighters Basketball Game and  The Stephen Jackson Social Justice Celebrity Charity Basketball Game. Proceeds will benefit the Breonna Taylor Foundation and other local charities. 
Invited celebrities include: current NBA players Rudy Gay, Jalen Lecque; and former NBA players Stephen Jackson, Steve Francis, Lance Stephenson, Ryan Hollins and Russ Smith. Black Ink reality tv star Ceaser Emanuel; Barton Fitzpatrick of the hit tv series The Chi; Annapolis native Young Dylan from the Nickelodeon hit series and many more will also be present.
Here's what Kyle Williams shared about the upcoming event series:
What inspired your upcoming event?
The injustice that has taken place in our country over the past year with the murder of Breonna Taylor inspired this movement. We wanted to come up with a way to use our sports platform to keep advocating for justice and to unite all people no matter your skin color in a festive way. Sports brings people together and it can be used as a platform for change. We wanted to bring high profile individuals in to let their voices be heard and to help raise funds for charity in underserved communities that were hit hard by the pandemic.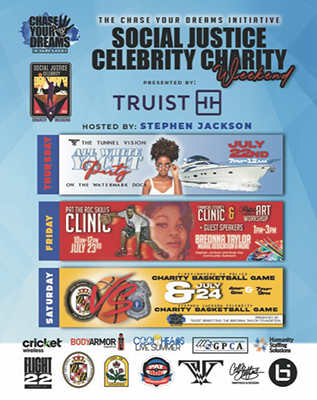 How can sports help in the fight for social justice?
Sports has a natural way of uniting people. Everybody love sports and we are fans of our talented athletes that bring us so much joy and entertainment. Using their platform to share our message can be powerful.
How can sports build self confidence and stronger communities?
Sports is not only about athletic ability because you learn life skills and morals through sports as well. On behalf of our Chase Your Dreams Initiative nonprofit organization we collaborate with our Tunnel Vision sports company to create athletic programs in underserved communities where we then pump those resources back into those communities. So not only are we providing sports programs but also teaching youth about entrepreneurship, providing economic and social support to those communities as well through collaborative efforts.
What are your ongoing efforts in the community beyond this event?
We want to take this Social Justice Celebrity Weekend on the road to different regions of our country to keep spreading awareness and to raise money for charity through these efforts. Almost like a 5 city tour. We will also continue to be creative in using our Tunnel Vision sports platform to build with communities through our Chase Your Dreams Initiative.
Any other upcoming events?
We have our special events coming up for the holidays again on Thanksgiving where we feed communities and put on our big annual Turkey Bowl Football event. In December we provide a big Christmas giveaway for communities. Last year we were able to provide 200 bicycles; and over 400 toys and food for underserved families. We hope to double that this year. We also plan to do some major sporting events for the CIAA tournament this year as it's making its way to the city of Baltimore. We are also focusing on getting back to our normal business operations at Tunnel Vision as we continue to recover from COVID-19.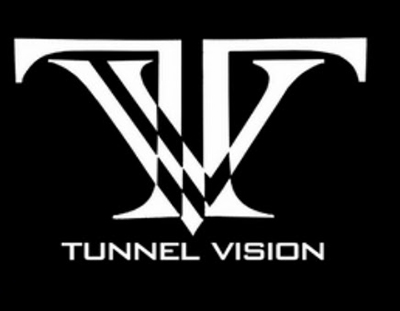 How can people connect with you?
Connect with Tunnel Vision on all social media platforms as @thetunnelvision and online. For our Chase Your Dreams Initiative nonprofit organization they can, click here. 
Using sports and celebrities to create awareness in the fight for social justice is commendable. This three day weekend will surely provide community outreach, family engagement and awareness in the importance of equality in the community. Join in the fight for social justice by any means necessary. 
Writer, C. Scott, can be followed on Instagram as @curls_coils.