Ignoring the assumption that women are incapable of running a successful business, ShePrints It has come in and taken the once simple word "She" and turned it into a household brand name. ShePrints It is a women-owned, Black-Owned printing company based in Atlanta, Ga. that focuses on the promotion of women (all women) while helping you along with your brand move to the next level with custom branding products.
She Prints It started as an idea in 2011 when the founder and SheEO Cher'Don Reynolds had this DOPE vision of creating fun, bold and empowering t-shirt designs. After 6 year of learning and mastering the industry, in 2017, She Prints It, LLC was born. She Prints It started as a print company specializing in Silk screen, Heat transfer and Embroidery; the acronyms for SHE. After a few years in business, we realized that we needed to expand our brand to fit the growing needs of our clients. We now offer Graphic Design Services, hundreds of promotional products, Signs, Banner and much more. With all the added services and growing team our mission is still the same.
At She Prints It, we are about celebrating the things and people you love, creating products and designs that make your heart smile and providing a professional experience with a friend. The bottom line is we are all about customer service, high quality product and YOU, the client.  We believe that promotional products, signs and graphic design services do more than just make things look good – they help you feel good and inspire you to find your tribe and build. We are passionate about what we do but most importantly we love the people we get to do it for.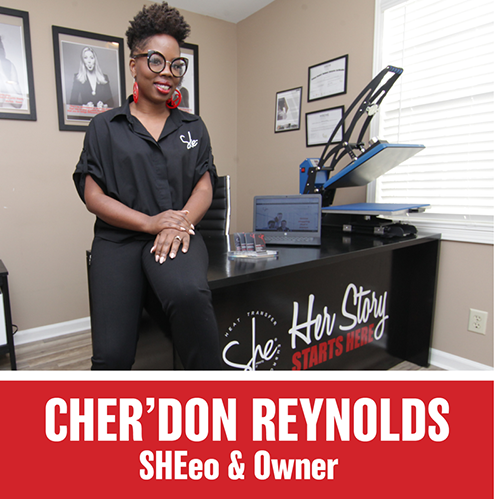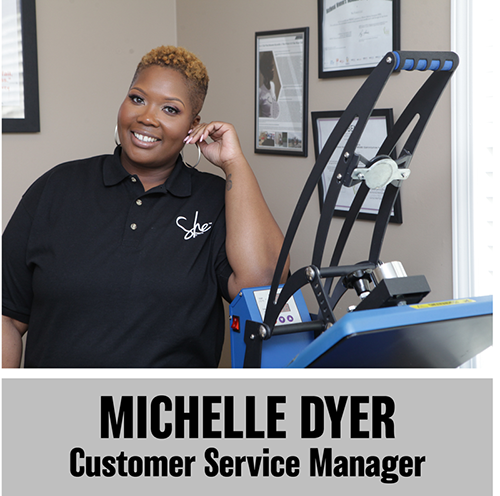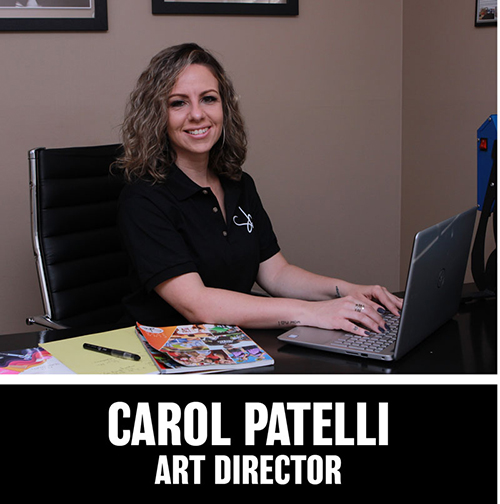 She Prints It is a WBENC and WOSB certified company that is also black owned.  Our team is comprised of mothers, caregivers, immigrants and all-around DOPE people that love what they do. The diversity of our team directly reflects the values and structure of the companies and customers we serve. She Prints It is here to bring your visions to life, and we do this with pride and honor. Thank you for trusting She Prints It with your company, staff, family, and friends.